Pangea temporary hotfixes here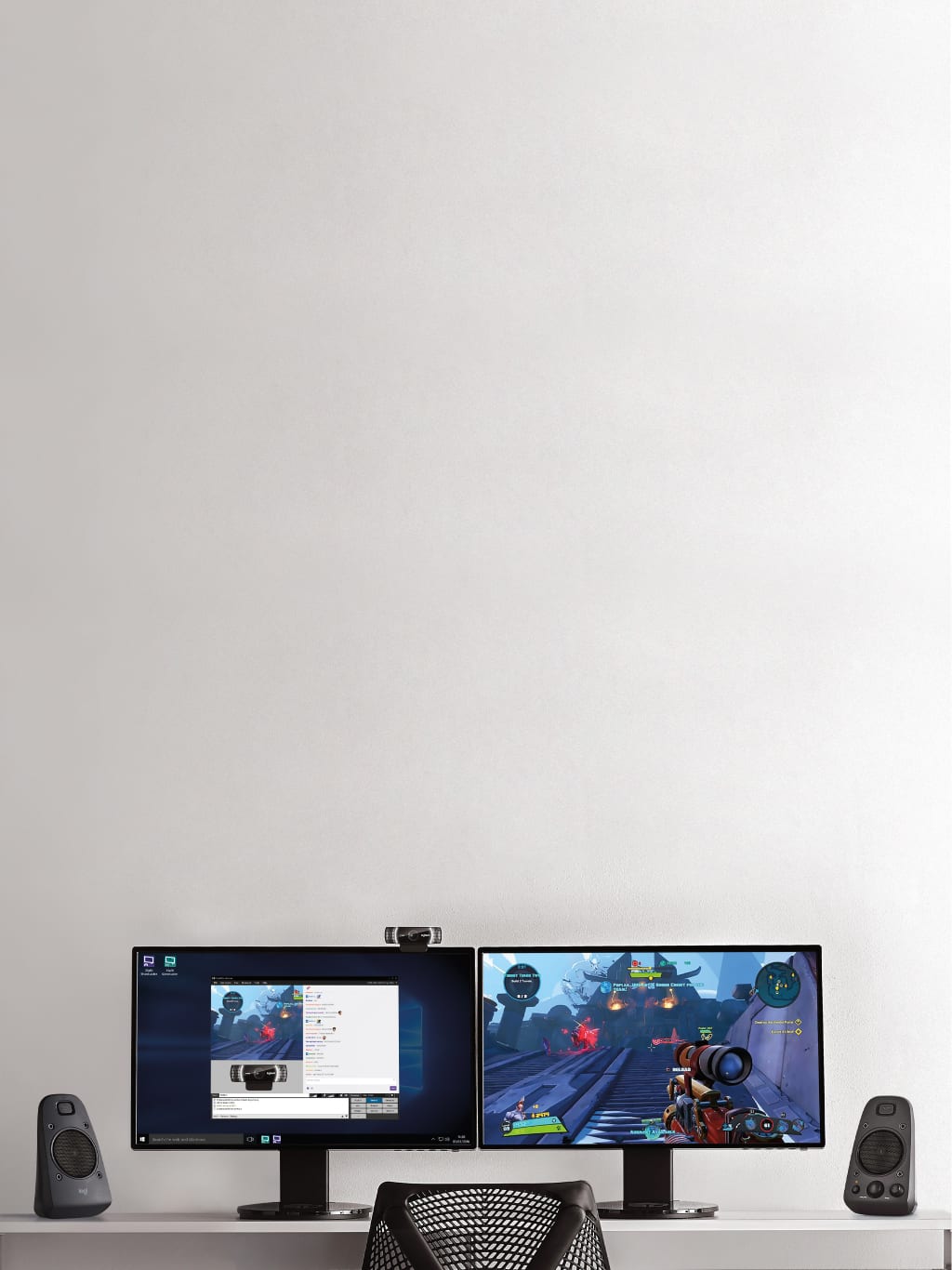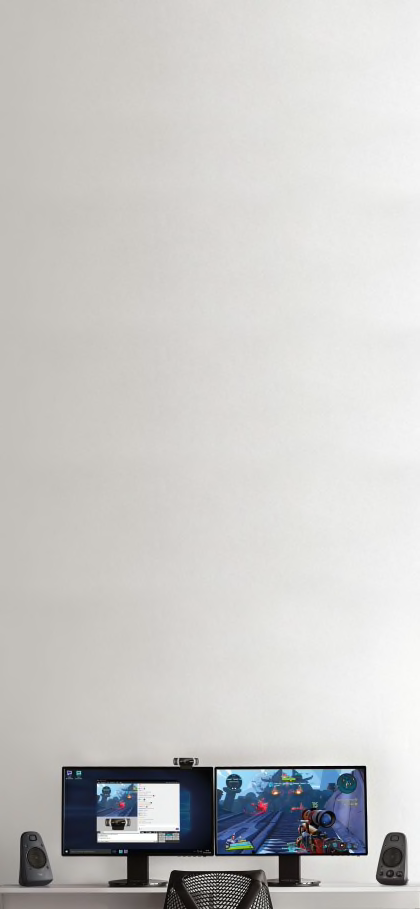 Z623 SPEAKER SYSTEM WITH SUBWOOFER
Captivating THX Sound for your music, movies, and games
BIG BASS. THX POWER.
More sound, more dimension. THX®-certified sound features 400 Watts Peak/200 Watts RMS power, adding richness to music, movies, and gaming—all from your desktop. Connect up to three compatible devices via the 3.5 mm and RCA inputs. All the controls are right on the satellite speaker, so beautiful, immersive sound is well within reach.
RICHER SOUND. THX CERTIFIED.
Designed to deliver the most accurate experience straight out-of-the-box. These THX Certified speakers are tuned to exact specifications to truthfully deliver the artist's vision right into your living room.
HEAR ACROSS THE SPECTRUM
This 2.1 system delivers crisp sound and thundering bass for music, movies, and gaming. Hear the high notes clearly through the compact satellites and the deep beats via the side-ported subwoofer. It's powerful sound you can feel.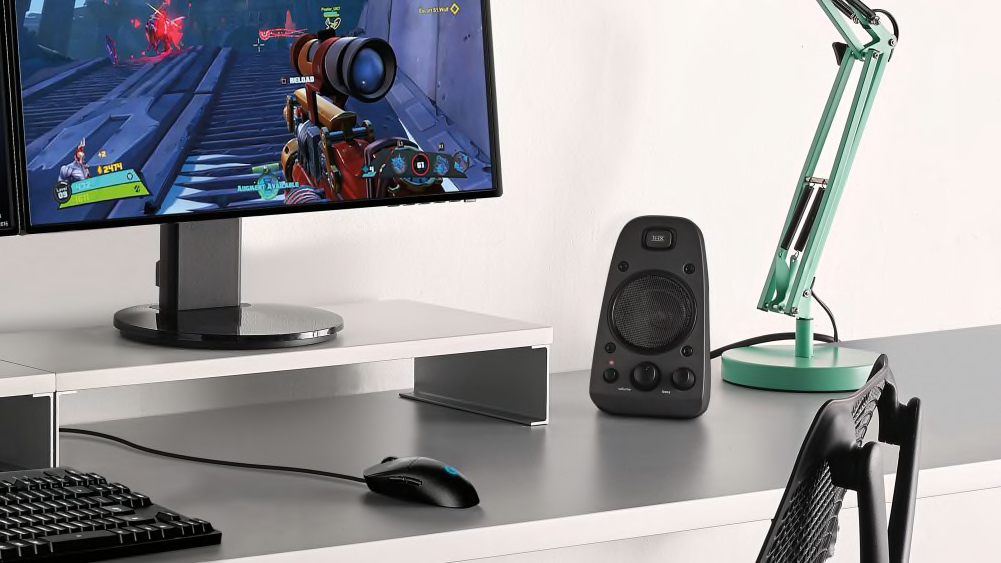 CONNECT YOUR WAY
Three hookups for three times the fun. Two 3.5 mm jacks, and RCA inputs let you connect your favorite devices, like your TV, computer, smartphone, and even your gaming console. If you want, you can keep 'em all connected and switch between them to your heart's content. With the headphone jack conveniently located on the right-hand speaker, you can plug into your own personal soundscape any second.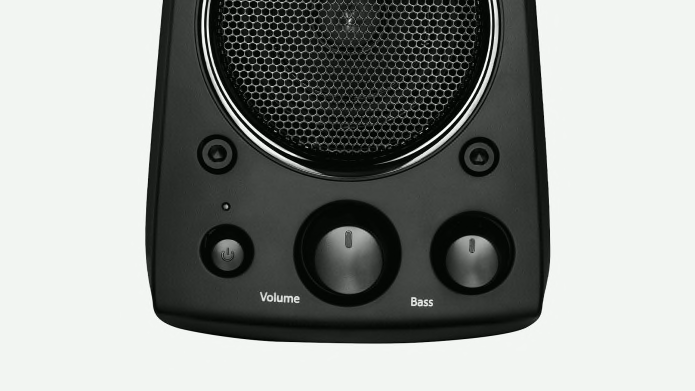 CONTROL YOUR SOUND
Power, volume, bass, and headphone jack—it's all right there on the satellite speaker, so your perfect sound is right within reach. The dedicated bass knob lets you crank it up (or down) however you like it best.
Z623 Speaker System with Subwoofer
Captivating THX Sound for your music, movies, and games

Z623 Speaker System with Subwoofer
Captivating THX Sound for your music, movies, and games
---
Subwoofer

Height: 284 mm
Width: 305 mm
Depth: 266 mm
Weight: 7000 g

Satellite (for the pair)

Height: 196 mm
Width: 117 mm
Depth: 126 mm
Weight: 1750 g

Works with any device with either a headphone jack (3.5mm) or RCA inputs including

Television
Computer
Smartphone
Tablet
Music player
DVD player
Blu-ray™ player
PlayStation®
Xbox®
Wii™

Total watts (Peak): 400 W

3.5 mm auxiliary input: 2

Controls : Power, volume and bass controls on right speaker.

Two satellite speakers
Subwoofer
3.5 mm audio cable
User documentation

1-Year Limited Hardware Warranty
Getting Started
Find all the documentation we have available to get this product up and running quickly. 
PRODUCT REGISTRATION
Register your product for faster access to support and to activate any applicable warranties. 
Downloads
Find any available downloads that help extend the capabilities of this product. 
Warranty
If you are not completely satisfied with your purchase we want to try to make it right.
Contact Us
Still can't find the answers you're looking for? Drop us a line and an agent will take it from there.