Pangea temporary hotfixes here
HOME TEACHING EXPERIENCES
Empower teachers to create and deliver dynamic, engaging lessons from home, and to efficiently complete administrative tasks.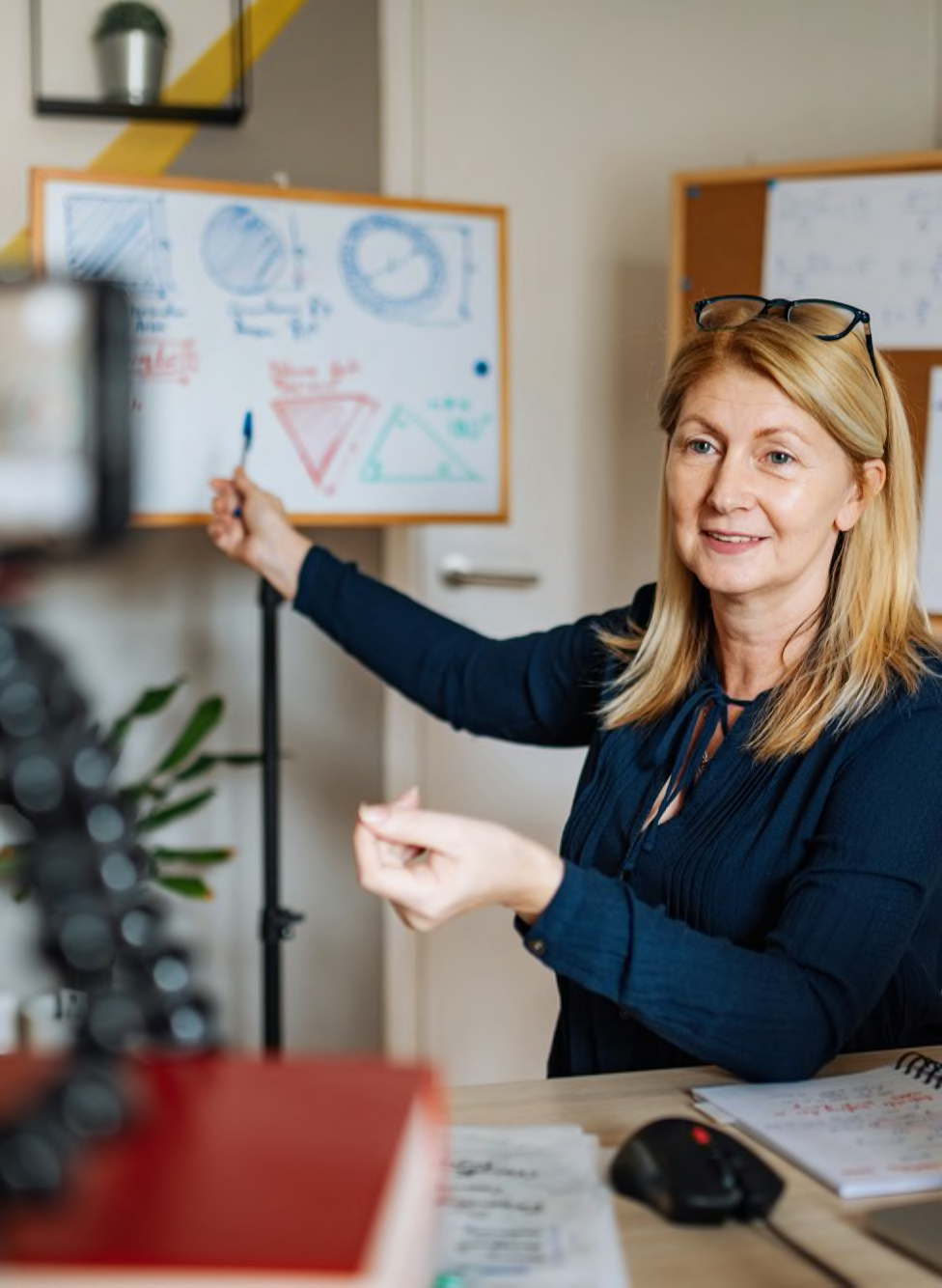 CAPTIVATING VISUALS
Learning often starts with visual content, requiring material that grabs the eye while communicating and educating.
IMPACTFUL SOUND
Capturing - and keeping - student attention requires students to hear teachers clearly at all times.
PRODUCTIVE WORK
Enable teachers to efficiently complete tasks from lesson creation to grading to emailing parents so they have more time to focus on their students.
BROADEN THE VIEW
When teaching remotely, visual clarity is essential. It lets students experience teachers' body language and other nonverbal communication cues, heightening their connection and understanding.
Standalone webcams offer different fields of view and let teachers use whiteboards or show other materials to students for a more natural teaching and learning interaction. They may be positioned on a monitor or a tripod.
Streaming cameras empower teachers to create dynamic lessons for real-time or recorded delivery.
In addition, encourage teachers to put light in front of them versus behind them, and to limit natural lighting in their teaching area.
Tools:
FOCUS THE CONVERSATION
Background noises create a serious barrier to effective learning regardless of the environment. Teachers may not be able to control every noise in their homes - like when the dog barks or a housemate decides to vacuum. That's where proper planning comes into play.
A noise-cancelling headset drowns out distracting sounds so students hear only the teacher versus the teacher's background environment, helping them to remain focused on the lesson.
A standalone mic provides exceptional audio clarity to aid comprehension by avoiding misheard or unheard information.

A presentation remote directs students' eyes so they easily follow what the teacher is saying in real time
Tools:
THANK YOU FOR CONTACTING US
A product expert will reach out to you shortly.