Pangea temporary hotfixes here
CULTIVATE DYNAMIC HYBRID LEARNING EXPERIENCES
Empower teachers to bring students at home and in-class together in impactful, dynamic ways.
LEARNING HAPPENS EVERYWHERE
Educators and staff deserve high praise and recognition. They're on the front lines of some of the biggest changes in education in recent history. They've had to rethink exactly how to "do school". Things may look different, but regardless of the teaching setup or location, teachers deserve tools as flexible and durable as they are.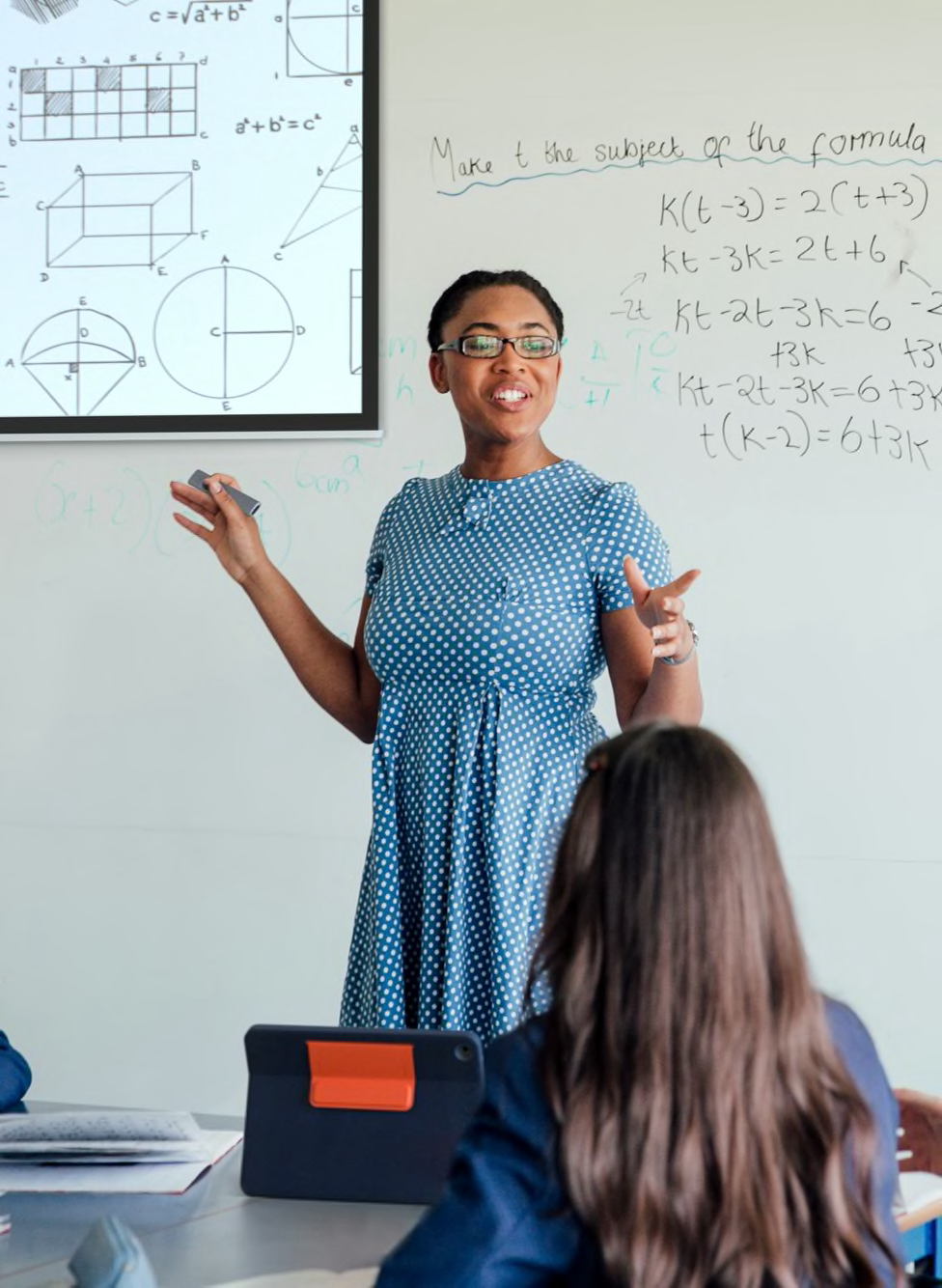 LET'S TALK HYBRID LEARNING
THE ROOM SETUP
The first place to start when setting up an effective hybrid learning environment is the in-classroom collaboration system, ensuring all parties can hear and see each other clearly.
ESSENTIAL TEACHER TOOLS
With the fundamental room setup in place, it's time to equip educators with unique solutions that let them use tools like whiteboards for a more natural experience.
REMOTE STUDENT NEEDS
Central to making hybrid learning work for everyone is equipping students at home with the solutions they need to feel just as much a part of the learning as their in-class peers.
IMMERSIVE CONNECTIONS
Making sure every student as well as the teacher is seen and heard clearly at all times - from anywhere in the classroom - is job #1 for any hybrid learning collaboration setup.
A robust video collaboration system with a camera that tracks teacher movement allows teachers to move freely about the room, showcasing multiple types of material and content to students. 
Depending on the room size, positioning additional microphones in key locations further ensures that every voice is heard every time, which can be especially important for students with softer voices.

Tools:
VISUAL FOCUS
Making it easy for students to know where to focus and to follow along is a must for effective comprehension and retention of material.
A virtual whiteboard camera lets educators communicate with outstanding - and equal - clarity to students in-person and via video.
A presentation remote lets teachers highlight important points and guide student attention to what matters most, making sure no student is left behind.

Tools:
COMING TOGETHER
Students at home need to feel just as much a part of what's happening as students in the classroom. These groups come together when remote students hear and see everything as clearly as their in-class peers.
A noise-canceling headset with a mic blocks out distractions like pets and siblings so they can focus in on what's happening on screen and truly be part of the whole classroom experience. 
An external webcam lets students at home see and be seen clearly while also giving them the flexibility to move it around and show their work to teachers and peers easily.

Tools:
THANK YOU FOR CONTACTING US
A product expert will reach out to you shortly.