Pangea temporary hotfixes here
Scroll 1,000 Lines Per Second
MagSpeed Electromagnetic scrolling is precise enough to stop on a pixel and quick enough to scroll 1,000 lines per second. Oh, and it's nearly silent. 
The wheel's machined steel gives it a premium tactility and enough weight to offer dynamic inertia you feel – but don't hear.
App-Specific Customizations
MX Master 3S for Mac is fully customizable in virtually every app you use. You'll work faster with predefined customizations optimized for your favorite apps such as Adobe Photoshop®, Adobe Premiere Pro, Final Cut Pro, Google Chrome™, Safari, Zoom®, and Microsoft Teams®, Word®, Excel®, PowerPoint®, and Edge.
a – Gesture Up
Mission Control
b – Gesture Right
Switch application
c – Gesture Down
App Expose
d – Gesture Left
Switch application
1 – MagSpeed Wheel
Middle Button
2 – Mode Shift Button
Shift wheel mode
3 – Thumbwheel
Horizontal scroll
4 – Side button forward
Move forward
5 – Side button back
Move back
6 – Gesture button click
Launchpad
1 –  Pan
2 – Adjust Brush size

3 – Redo
4 – Undo
1 – Pan
2 – Timeline horizontal scroll

3 – Redo
4 – Undo
1 – Open link in a new tab
2 – Navigate between tabs
3 – Forward
4 – Back
1 – Start/Stop video
2 – Mute/Unmute mic
1 – Pan (hold and move mouse)
2 – Zoom
3 – Redo
4 – Undo
1 – Pan
2 – Horizontal scroll

3 – Redo
4 – Undo
Connect Instantly, Charge Quickly
3 HOURS
OF USE FROM 1 MINUTE CHARGE
BLUETOOTH LOW ENERGY
WIRELESS CONNECTION
WILL NOT PAIR WITH OTHER
LOGITECH USB RECEIVERS
A Design Choice You'll Feel Good About
It's not just what's inside the box…
RESPONSIBLE PACKAGING
The paper packaging of the MX Master 3S for Mac comes from FSC™-certified forests and other controlled sources. By choosing this product, you are supporting responsible management of the world's forests.
Everything in to take carbon out
CERTIFIED CARBON NEUTRAL
MX Master 3S for Mac is certified carbon neutral. This means the carbon impact of the product and packaging has been reduced to zero due to Logitech's investment in carbon-offsetting and removal projects.
1
2
3
MX Master 3S For Mac
Performance Wireless Mouse
MX Master 3S For Mac
Performance Wireless Mouse
Dimensions
MX Master 3S for Mac Mouse
Height: 124.9 mm
Width: 84.3 mm
Depth: 51 mm
Weight: 141 g
Technical Specifications
DPI (Minimal and maximal value)
200 to 8000 DPI (can be set in increments of 50 DPI)
Buttons
7 buttons (Left/Right-click, Back/Forward, App-Switch, Wheel mode-shift, Middle click)
Wireless technology
Required: Bluetooth Low Energy Technology
Wireless operating distance
Optional software
1-Year Limited Hardware Warranty
Bluetooth
Required: Bluetooth Low Energy Technology
Mac 10.15 or later
Compatibility
Compatible with Logi Bolt USB Receiver (not included)
Logi Bolt wireless products will not pair with other Logitech USB receivers
Mouse
USB-C charging cable (USB-C to USB-C)
User documentation
FIND THE PRODUCT THAT ARE RIGHT FOR YOU
Description
Quiet Click
DPI Track Anywhere Sensor
Scrolling
Thumbwheel
Compatibility
Connectivity
Color Options
Performance Wireless Mouse
Yes
8000 DPI
MagSpeed Smartshift
Yes
macOS, iPadOS
Bluetooth
Space Gray/ Pale Gray
Performance Wireless Mouse
Yes
8000 DPI
MagSpeed Smartshift
Yes
Windows, macOS, iPadOS, Chrome OS, Linux
Bluetooth & Logi Bolt USB
Graphite / Pale Gray
Compact Performance Mouse
No
4000 DPI
MagSpeed Smartshift
No
macOS, iPadOS
Bluetooth
Pale Gray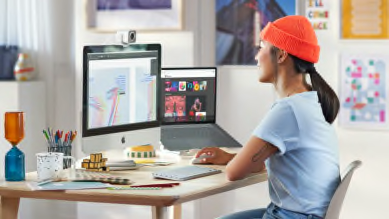 MX for Mac
The power of Master series, optimized for Mac. Get even more out of your Mac with the advanced functionality of MX.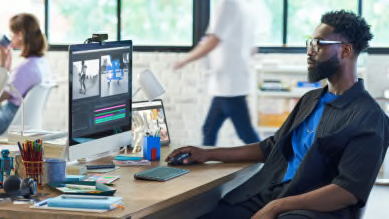 MX for Creativity
The Master Series, a range of products that unleash your capability to create, make and do.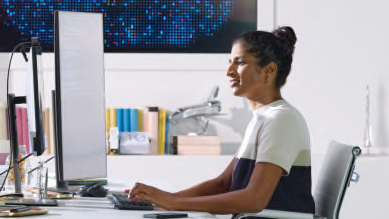 MX for Coding
The Master Series gets you into a flow, and keeps you there until the last line of code is written.
Women Who Master
The Logitech Master Series is dedicated to closing the gender gap in technology. Not only do we commit a portion of proceeds from every MX Master Series directly to Girls Who Code, but we also commit our support to organizations and projects that kickstart the right conversations across the industry.