Pangea temporary hotfixes here
Mastered for
mac
Get a complimentary 1-month Adobe Creative Cloud subscription* when you purchase a Master Series device from Logitech.com.
Power Of Mx. Optimized For Mac.
Made For Performance
Enhance your productivity with app-specific customizations on high performance keyboards with smart backlit keys on a Mac key layout, and advanced mice with Magspeed scrolling, and pixel precise 8k DPI sensors. Connect them to up to 3 Apple devices for the ultimate creative flow.
THE MASTER SERIES FOR MAC BY LOGITECH
MASTERED FOR CREATIVITY
MX Keys Mini for Mac
Perfect Stroke keys shaped for your fingertips on a compact keyboard.
MX Keys for Mac
Make and do on Perfect Stroke keys shaped for your fingertips.
MX Master 3S for Mac
Master any creative project with the most advanced Master Series mouse.
MX Anywhere 3 for Mac
Work anywhere with ultimate portability and performance.
Designed For Mac– In Space Gray And Pale Gray
MX tools have always worked with Mac – but now they've been truly designed, developed, and engineered with Mac users in mind. With a Mac key layout, USB-C to USB-C charging and finished in Space Gray and Pale Gray, the Master Series for Mac makes for the ultimate setup with your Apple devices.
Designed for creatives
MX is built for every step of your creative process – from app-specific customizations that speed up your workflow, to integrated software that makes cross-computer work seamlessRequires Logi Options+ software, available for Windows and macOS, so that your productivity can keep up with your creative ideas.
Comfort And Style
Enjoy better ergonomics with low-profile mechanical switches on minimalist keyboards and hand-shaped mice, for a more natural wrist posture. MX mice have textured surfaces that provide a confident grip and optimally placed thumb buttons for total control. 
All wrapped in Mac-inspired finishes – a perfect fit for your Apple setup.
Non-Stop Creativity
MX mice and keyboards will recharge while you work with USB-C to USB-C quick charging. MX keyboards are equipped with smart backlighting that adjusts to any time of the day
Perfect Stroke keys on MX Keys for Mac are responsive and accurate while the typing on MX Mechanical Mini is quieter, satisfying, and smooth thanks to Tactile Quiet switches.
Precision Down To The Pixel
Scroll up to 1000 lines per second with Magspeed scroll wheel – Logitech's most precise scrolling experience. 
8000 DPI sensors are accurate and responsive on virtually any surface – even glass4 mm minimum glass thickness. High DPI tracking means you can be more precise with subtle movements – perfectly suited for work on high-resolution monitors.
Creativity Anywhere, Anytime
MX Anywhere 3 for Mac is designed for mobile work – from the home office, to the cafe, to the airport lounge. 
The compact performance mouse features a low-profile design contoured for the shape of your hand – with a durable build that's made to withstand the bumps and drops of mobile work.

Adobe Creative Cloud With Your Mx Creative Tools
Introducing a partnership empowering creators, makers and doers to explore their full capability. Learn how MX and Adobe can unlock true creative flow, and claim an Adobe® Creative Cloud® subscription – on us.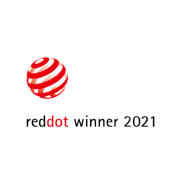 Forbes Quote
TechCrunch Quote
9To5 Mac Quote
Softwarehow Quote
Matches Mastered for Mac
Unleash your creative potential with a combination of MX solutions designed for Mac, made for you.
Laptop-Like Typing
A typing experience that is similar to your laptop – made better with Perfect Stroke keys.
Made For Performance
Enjoy a Mac set-up made for full-sized functionality and performance with the addition of a num-pad on the MX Keys for Mac and the customizability and ergonomic form factor of MX Master 3S for Mac.
Size and portability:
Full-size set-up
Mouse features:
USB-C to C charging Quiet Click, 8K DPI track-on-glass sensor, Magspeed scrolling, Thumb scrolling,  App-specific customization
Typing experience:
Mac key layout, Perfect Stroke, Laptop-like typing, Smart Backlighting
Best for:
Web designers, Video editors, photographers
More mouse. More creative potential.
MX Master 3S for Mac gives you all the functionality and performance you need to tackle any creative task while MX Mechanical Mini for Mac or MX Keys Mini for Mac saves space and provides a more minimalistic set-up.
Size and portability:
Balanced, Full-size mouse, Minimalist keyboard
Mouse features:
Quiet Click, USB-C to C charging, 8K DPI track-on-glass sensor, Magspeed scrolling, Thumb scrolling,  App-specific customization
Typing experience:
Mac key layout, Low-profile mechanical switches,  Smart Backlighting or Perfect Strokes, Laptop-like typing, Smart Backlighting
Best for:
Graphic Designers, 3D Artists, Video Editors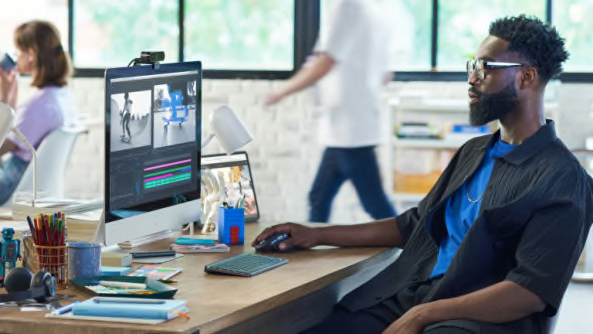 MX for Creativity
The Master Series, a range of products that unleash your capability to create, make and do.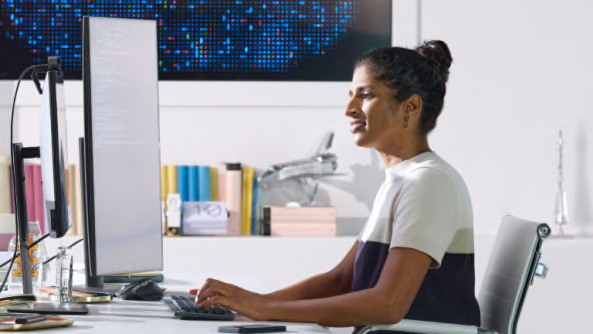 MX for Coding
The Master Series gets you into a flow, and keeps you there until the last line of code is written.
Women Who Master
The Logitech Master Series is dedicated to closing the gender gap in technology. Not only do we commit a portion of proceeds from every MX Master Series directly to Girls Who Code, but we also commit our support to organizations and projects that kickstart the right conversations across the industry.