Pangea temporary hotfixes here
TAKE LEARNING TO
THE NEXT LEVEL
Meet Rugged Combo 4, the versatile classroom companion for the new generation of iPad.  A flexible tool that lets students read, watch, type, sketch, and use the camera to holistically engage with educational content. Best of all, Rugged Combo 4 is durable and schoolyard ready with military-grade drop protection, pluck-proof keys, and a full-size keyboard that's sealed against spills. Plus, it connects securely via Smart Connector so students never have to worry about charging or pairing.
BUILT FOR SCHOOL
Rugged Combo 4 has military-grade drop protection up to 6'6". We even backpack-tested it (meaning we put it in a bag and dropped it 10,000 times), so you can rest assured that if students fumble it on the bus or knock it off a desk, both case and iPad are protected. Plus, the new outer material is easy to clean and resistant to frays and stains. 
POWER AND PAIR
IN ONE CLICK
Say goodbye to wireless pairing woes. Rugged Combo 4 instantly pairs with iPad via the Smart Connector—which means students will never need to charge because power is sourced directly from iPad. Data is transferred securely, so students can't access each other's information.
KID-PROOF
KEYBOARD 
A durable, high-performance membrane seals in the keyboard, protecting against spilled drinks, cafeteria crumbs, and sticky hands.  The membrane is also a barrier for curious prying fingers as it makes our keys truly pluck-proof. When that inevitable student accident does occur, the keyboard can be safely wiped clean.
FOUR USE MODES
Rugged Combo 4 is flexible enough for any task (and tough enough for any grade level).
Type Mode: Dock the keyboard upright and pull out the kickstand to take class notes and essays.
Sketch Mode: Fully extend the kickstand back for the perfect angle to take notes or draw with Logitech Crayon or Apple Pencil.
Viewing Mode: Fold back the keyboard and pull out the kickstand to watch lectures and educational videos.
Read Mode: Tuck the kickstand in and fold the keyboard back to read e-books, articles, and more.
FULL ROW OF iPadOS® SHORTCUT KEYS
Forget hunting through on-screen menus. Rugged Combo 4 gets it done with a full row of iPadOS® shortcut keys. Easily access media controls, brightness levels, dictation, and more.
1) Home: Go to home screen
2) Screen brightness: Adjusts brightness
down or up
3) Virtual Keyboard: Shows/hides the virtual keyboard
4) Search: Brings up iPadOS search field
5) NEW Siri®: Activate dictation mode or long press for Siri®
6) Screenshot: Take screenshot of current screen
7) Media controls: Back, Play/Pause, Forward
8) Volume controls: Mute, Volume down, Volume up
9) Screen lock: Locks iPad screen
A HOME FOR
LOGITECH CRAYON
A secure magnetic latch holds either Logitech Crayon or Apple Pencil. Now students always have a digital pencil within reach for easy note-taking, drawing, and more.
SILENT TYPING
Typing can get loud - and that can get distracting when students are working in the classroom. So we designed the keys to type silently. Your students will thank you.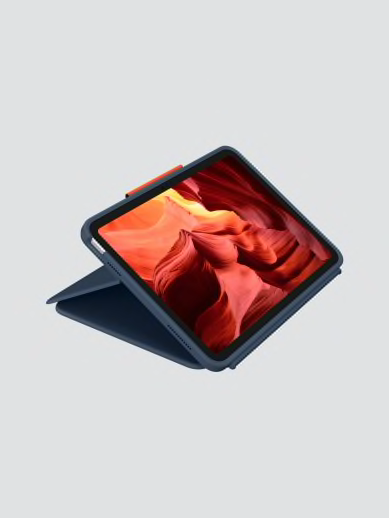 ADJUSTABLE KICKSTAND
Flexible kickstand offers 40° of tilt so students can always find the right angle for the assignment at hand. A sturdy mechanical hinge ensures the kickstand stays firmly in place and does not collapse, even with strong tapping.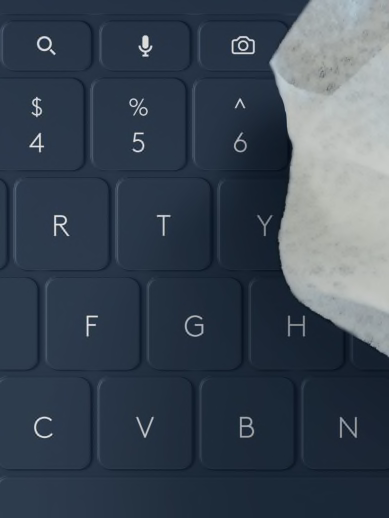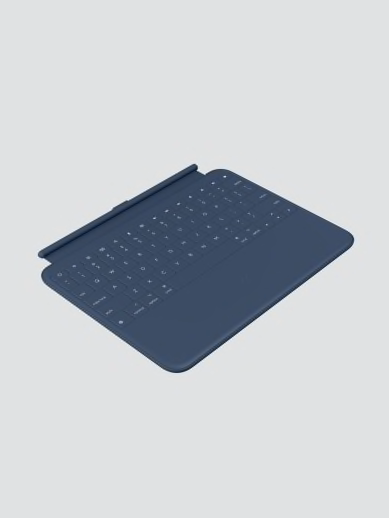 MODULAR PARTS.
EASIER REPAIRS.
In the event a repair or replacement is needed, Rugged Combo 4 has been designed with a modular, detachable spine, allowing you to purchase only the part that's needed. Not only does this option help educators and ITDMS extend their investment, but it also offers a more eco-friendly and sustainable solution.
LARGE ASSET TAGGING WINDOW
Keep track of devices with a large asset tagging window, so teachers and administrators always know exactly where each iPad belongs.
ACCESS ALL PORTS 
Rugged Combo 4 gives access to all ports.
iPad (10th gen) 
Model: A2696, A2757, A2777

4 Modes: Type, View, Sketch, & Read

Keyboard Type: Attached keyboard

Adjustable Angles: 20-60°

Power and Connectivity: Power by iPad via Smart Connector

Case

Space to stow Logitech Crayon
Front, back and side protection
Access all ports

Keyboard

Full row of iPadOS shortcut keys
0.71 in (18 mm) key pitch
0.05 in (1.2 mm) key travel

Row of iPadOS Shortcut Keys (Left to Right)

Home
Screen brightness (brightness down, brightness up)
Virtual Keyboard
Search
Siri
Screenshot
Media controls (back, pause/play, forward)
Volume controls (mute, volume down, volume up)
Screen lock

Keyboard Case
Documentation

3-Year Warranty with Customer Care support
THANK YOU FOR CONTACTING US
A product expert will reach out to you shortly.
iPad, iPadOS, Lightning & Siri, Multi-Touch are trademarks of Apple Inc., registered in the U.S. and other countries.