Pangea temporary hotfixes here
Pebble 2 Combo for Mac
Slim Bluetooth® keyboard and mouse for Mac
Pebble 2 Combo for Mac
Slim Bluetooth® keyboard and mouse for Mac
Dimensions
Mouse
Height: 106.7 mm
Width: 58.7 mm
Depth: 26.62 mm
Weight: 76 g including battery
Keyboard
Height: 124 mm
Width: 279 mm
Depth: 16 mm
Weight: 415 g including batteries
Technical Specifications
Mouse Features
Number of Buttons: 3 (Left/Right-click, Scroll-wheel with middle click)
Customizable button with Logi Options+ App: 1 (scroll wheel with middle click) Available on Windows and macOS at logi.com/optionsplus
Sensor Technology: High-precision optical tracking
DPI range: 400-4000 dpi (fully adjustable with 100 dpi increments)
Nominal value: 1000 dpi
Battery
Keyboard: 2 x AAA (Alkaline Battery) On/off power button
Mouse: 1 x AA battery (Alkaline Battery); On/off power button
Indicator Lights
Keyboard: Battery LED and 3 Easy-Switch Bluetooth channels.
Mouse: 3 Easy-Switch Bluetooth channels.
1-Year Limited Hardware Warranty
For Universal & macOS Keyboards
Important: FileVault might be enabled on your macOS laptop, which could prevent you from entering the passcode at start or reboot when trying to connect an external keyboard via Bluetooth. In this case, use the laptop's keyboard to complete setup or purchase a Logi Bolt USB receiver
Pebble Keys 2 K380s for Mac keyboard
2 X AAA batteries (pre-installed)
Pebble Mouse 2 M350s
1 x AA alkaline battery (pre-installed)
User documentation
Important Info Document (IID)
HOW YOU EXPRESS YOURSELF IS UP TO YOU
Defy mundane. Defy bland. DEFY BORING. 
Add a touch of your colorful self to your every day with the Pebble 2 Combo for Mac. A mouse and keyboard with more color and even smarter tech.
DESIGNED TO BE DIFFERENT
Let the world see who you are with the Pebble 2 Combo for Mac. A minimalist, slim keyboard and mouse designed to stand out.
READY TO GO WHEN YOU ARE
Compact, and ready to make big moves. The Pebble 2 Combo for Mac's lightweight and portable design means you can slip the keyboard and mouse into your bag, whenever, wherever.
SHORTCUT YOUR LIFE TO THE FUN PART
Instantly access screen capture, emoji menu, and more to work smarter, not harder with your keyboard's shortcut keys. Add shortcuts to your middle mouse button too with the Logi Options+ AppAvailable on Windows and macOS at logi.com/optionsplus like sending emojis on Whatsapp or shuffling your Spotify playlist.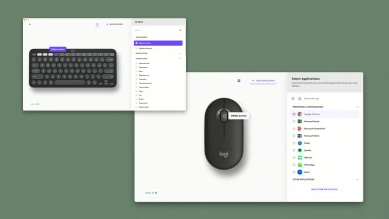 YOU'VE GOT OPTIONS
Your mouse and keyboard do more than just click and type. Customize your mouse button and the 10 F-row keys on the Logi Options+ App to do everyday actions like copy/paste, back, and open app, so you can do things your way.
Available on Windows and macOS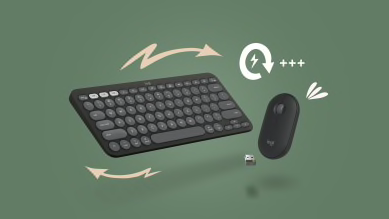 GO FOR LONGER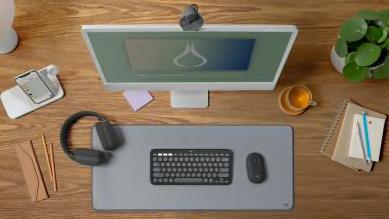 GET THE LOOK
Make your whole desk match your aesthetic. Complete your look by picking a color combo that fits your vibe.
How to customize your Pebble 2 Combo for Mac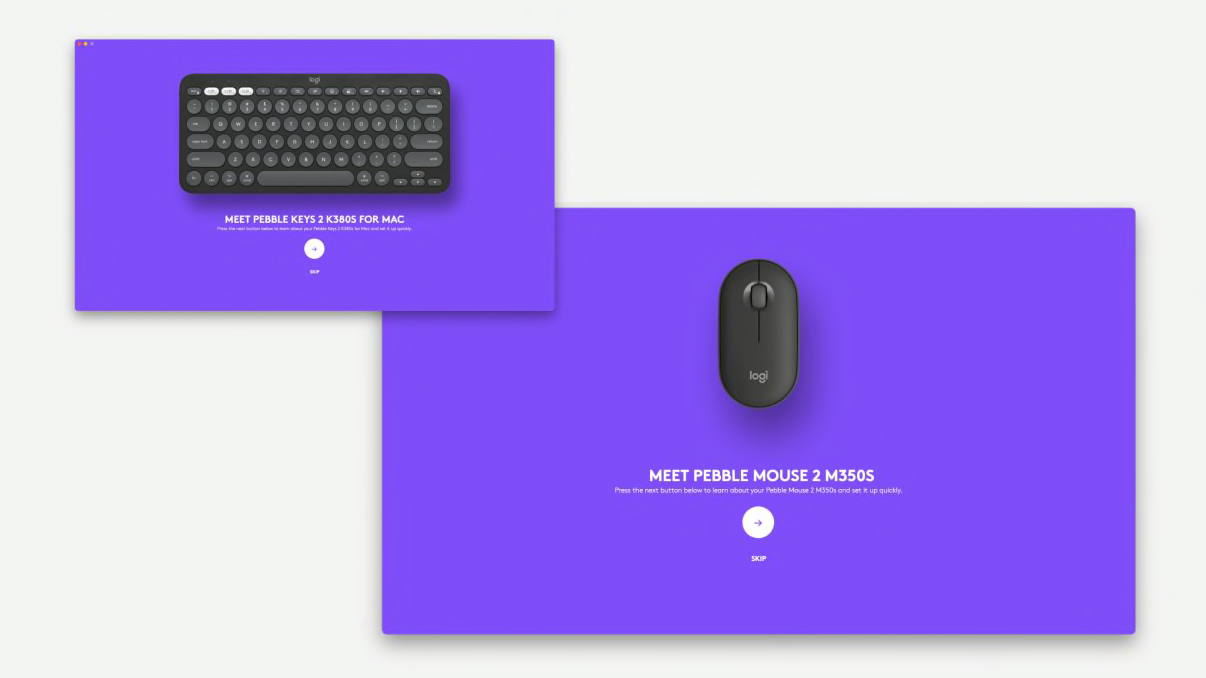 Download Logi Options+ app
After installing Logi Options+ at www.logitech.com/optionsplus, add your Pebble Keys 2 K380s for Mac & Pebble Mouse 2 M350s and explore our app to do more with your keyboard and mouse.
Available on Windows and macOS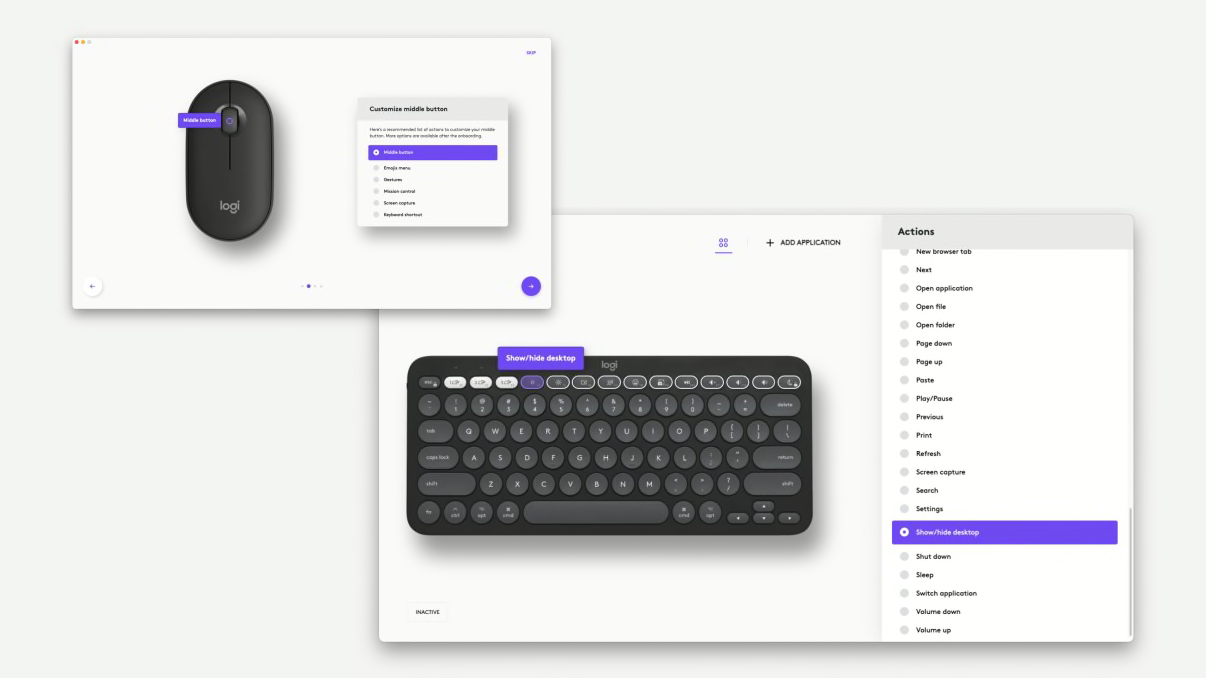 Change the default shortcuts
Select the keycap you wish to customize or the middle mouse button and choose a shortcut from the extensive options available. Just play around and make it your own.
1
2
A DESIGN CHOICE YOU'LL FEEL GOOD ABOUT
We design technology with your future in mind, because big change starts with people.
PLASTIC SHOULD HAVE MORE THAN ONE LIFE
RECYCLED PLASTICS
The plastic parts in Pebble 2 Combo for Mac include certified post consumer recycled plastic —Pebble Keys 2 K380s for Mac: 64% for Tonal graphite; Pebble Mouse 2 M350s: 76% for Tonal Graphite — to give a second life to end-of-life plastic from old consumer electronics and help reduce our carbon footprint.
IT'S NOT JUST WHAT'S INSIDE THE BOX
RESPONSIBLE PACKAGING
The paper packaging of Pebble 2 Combo for Mac (including product wrap) comes from FSC™-certified forests and other controlled sources. By choosing this product, you are supporting responsible management of the world's forests.
Everything in to take carbon out
CERTIFIED CARBON NEUTRAL
Pebble 2 Combo for Mac is certified carbon neutral. This means the carbon impact of the product and packaging has been reduced to zero due to Logitech's investment in carbon-offsetting and removal projects.
1
2
3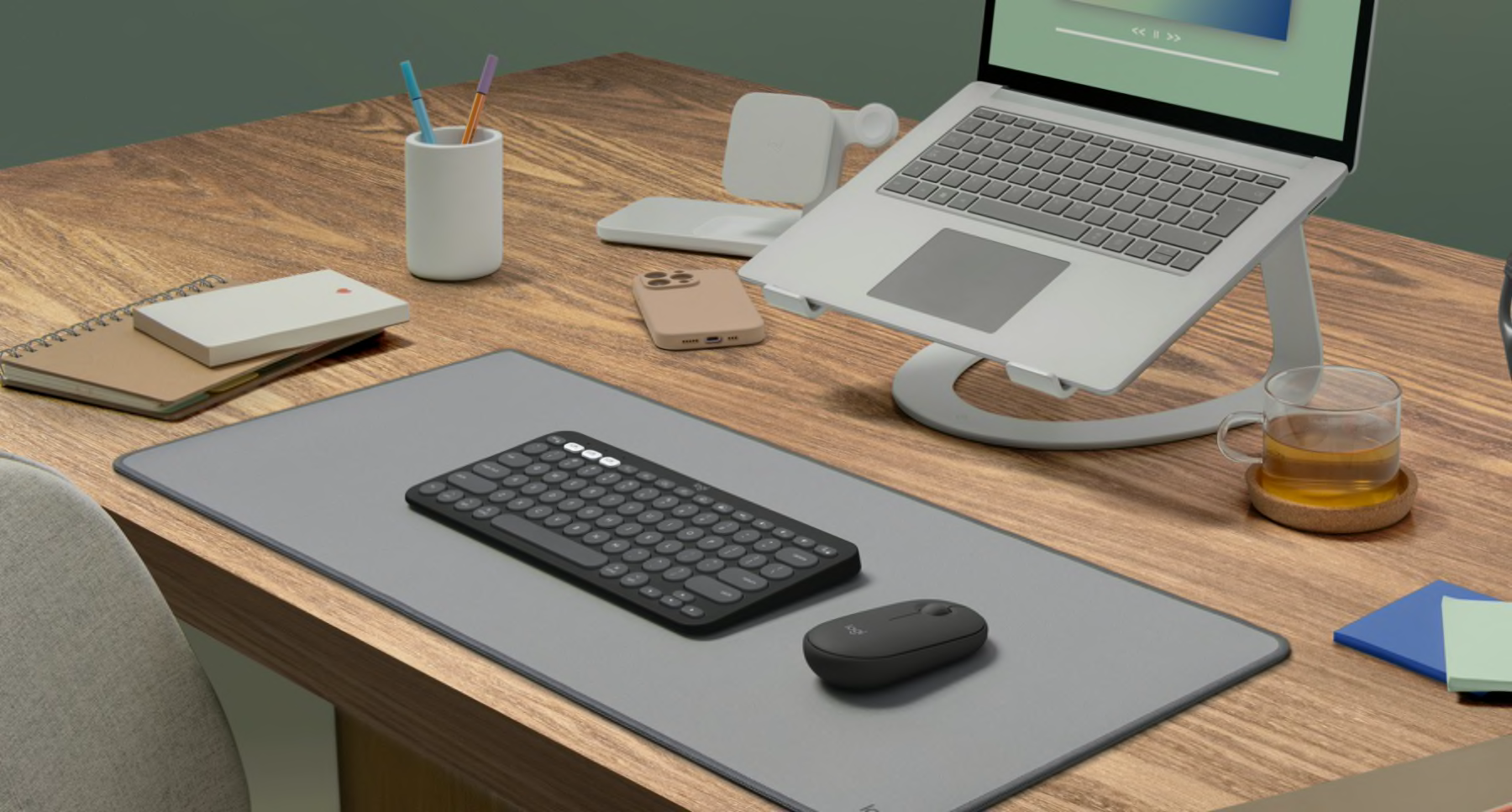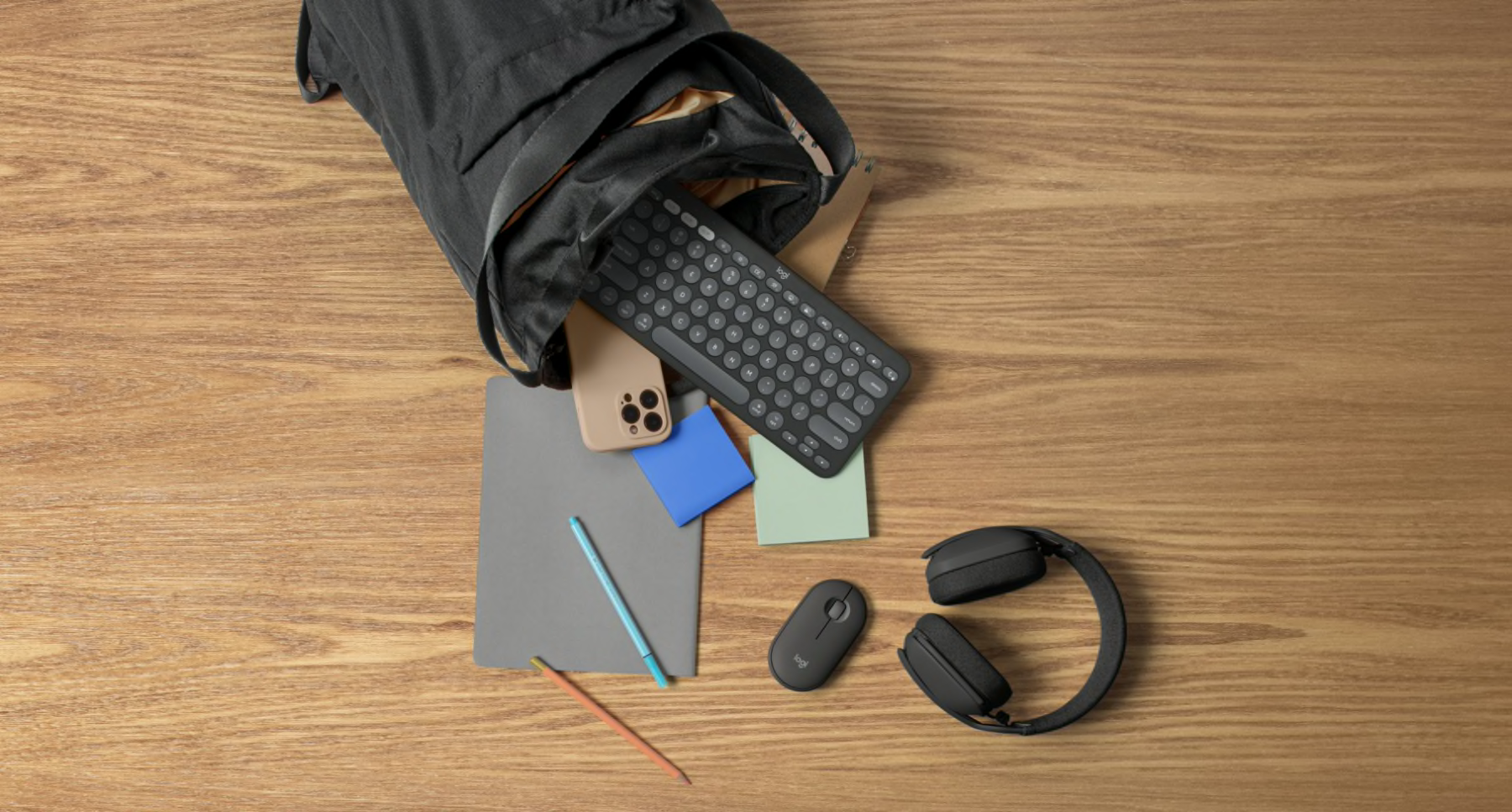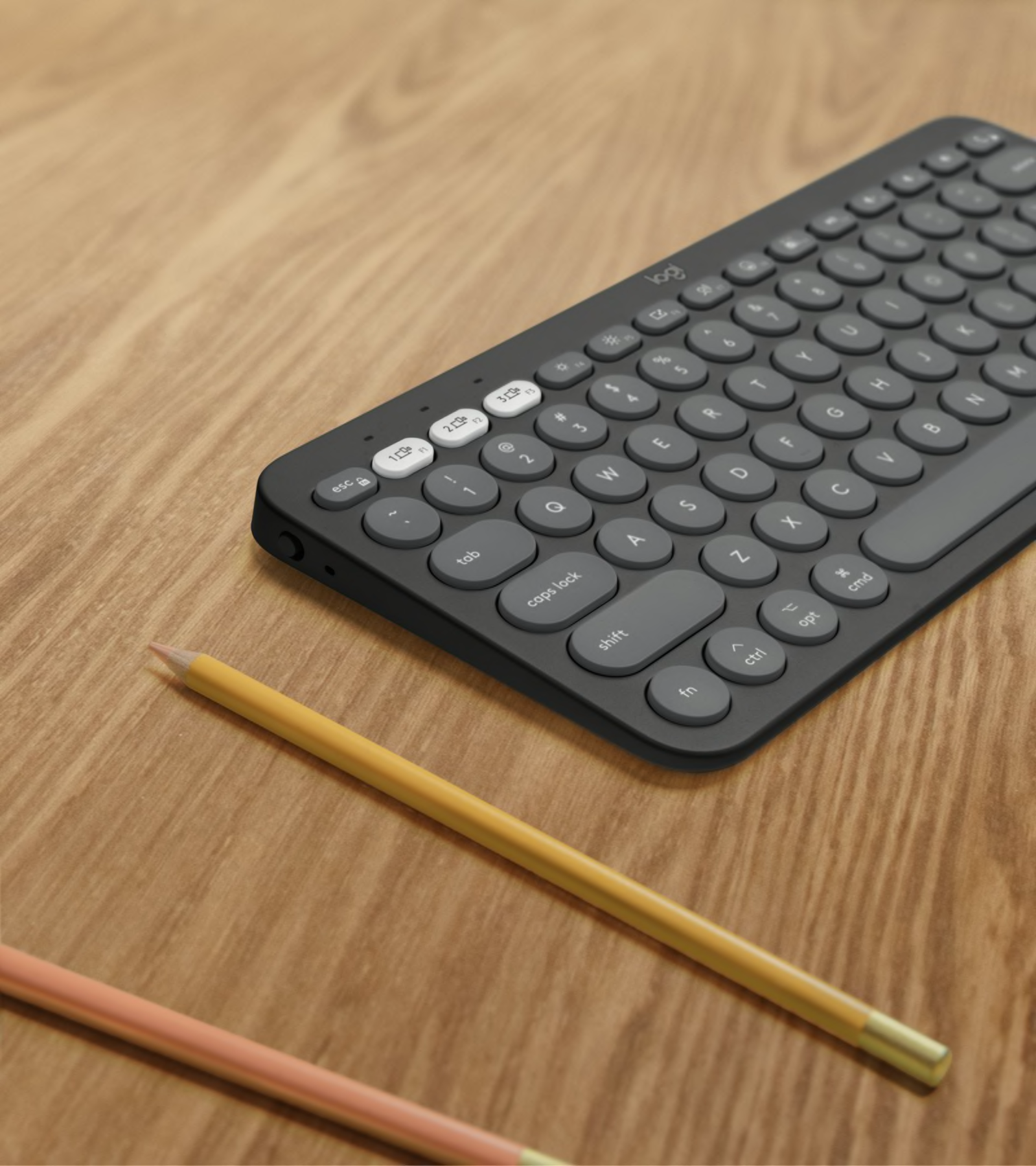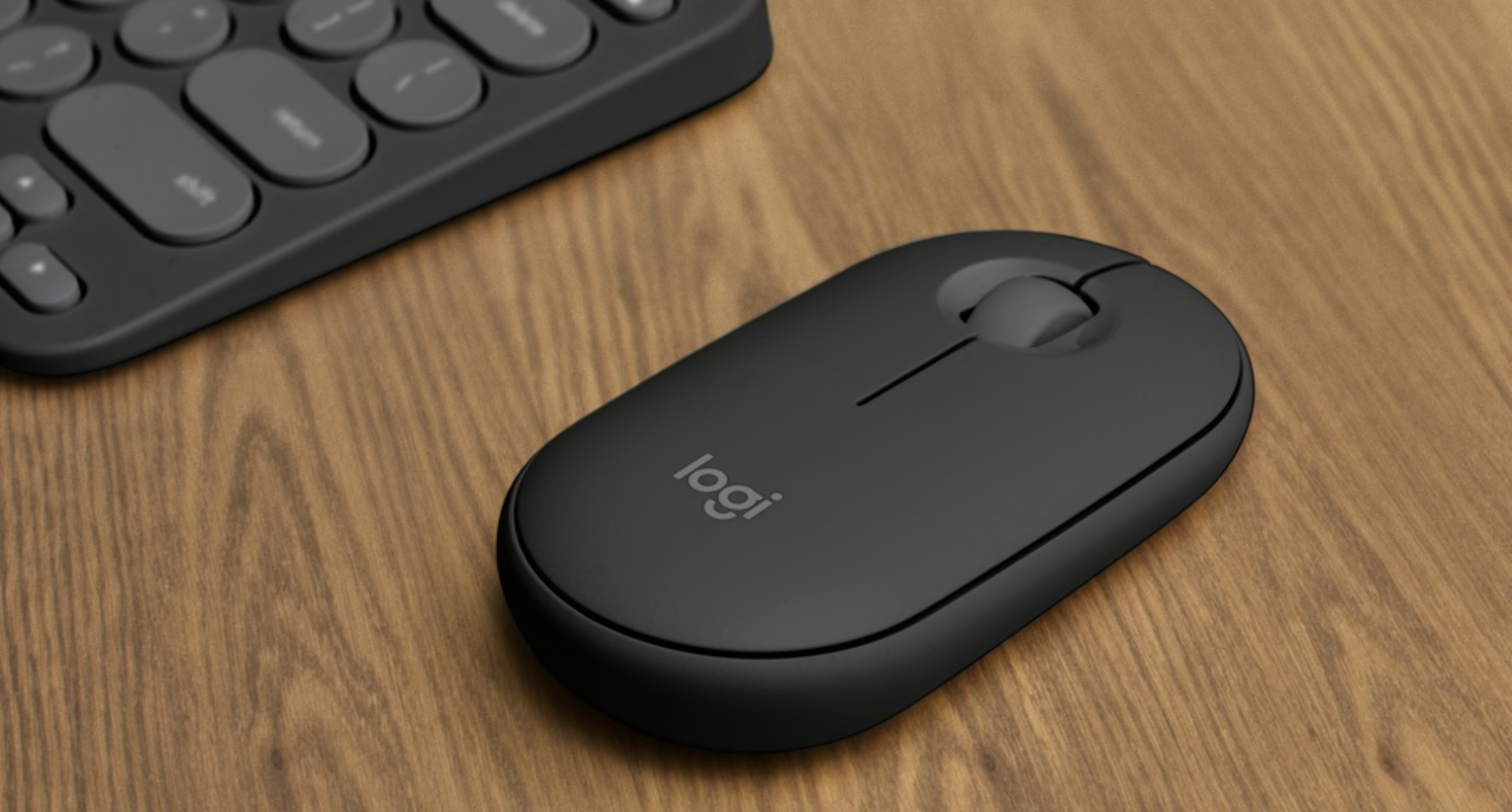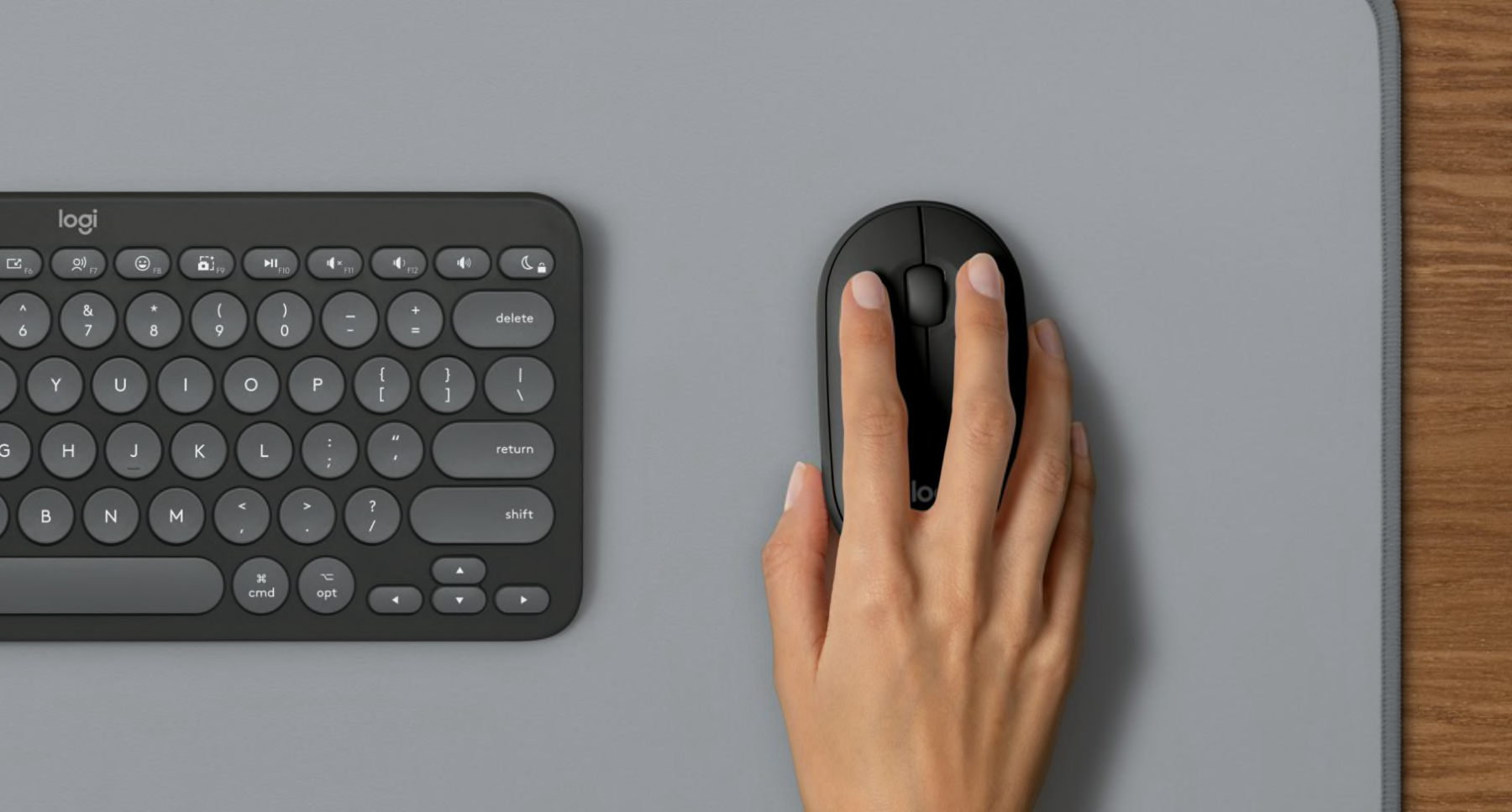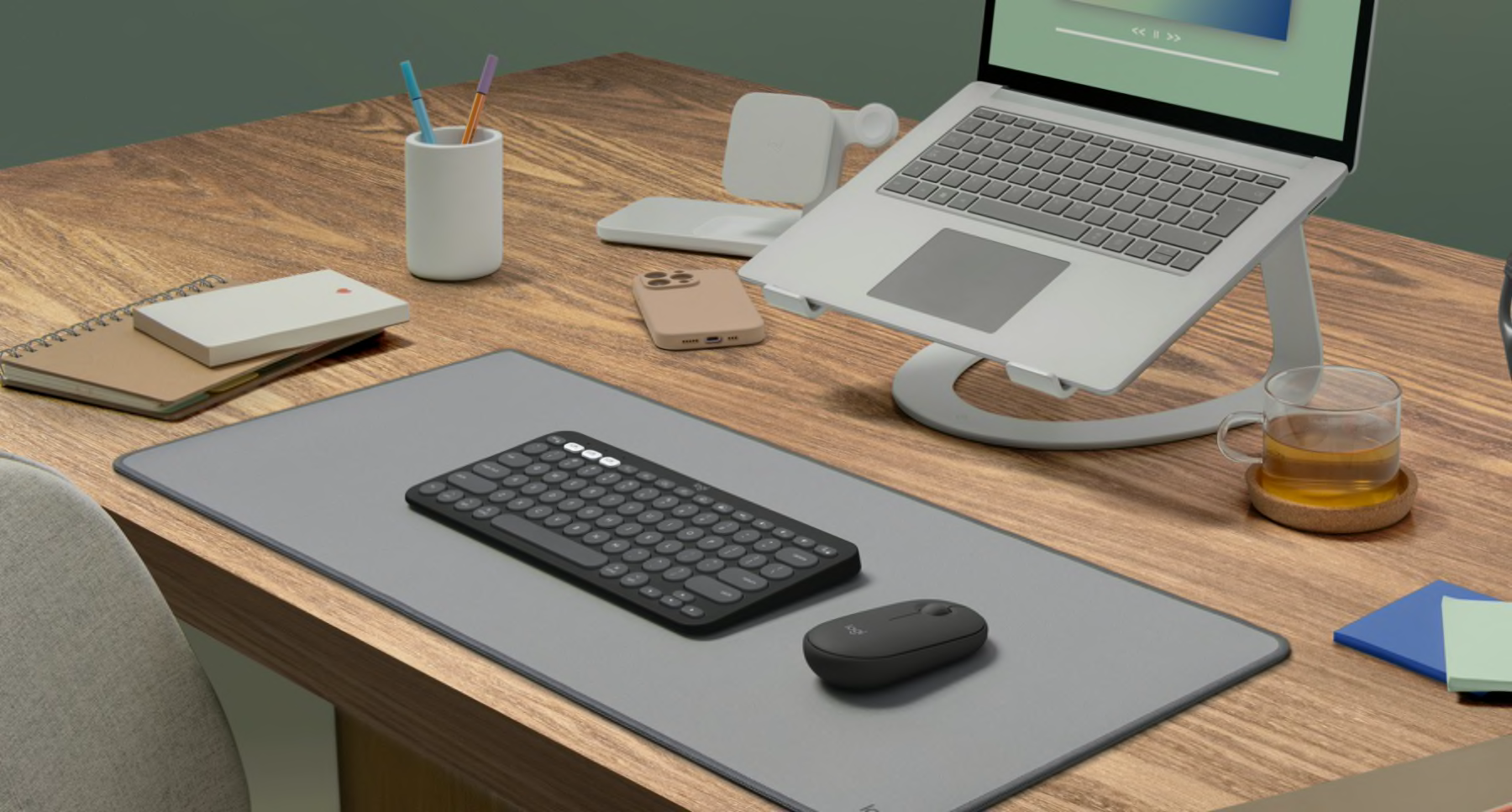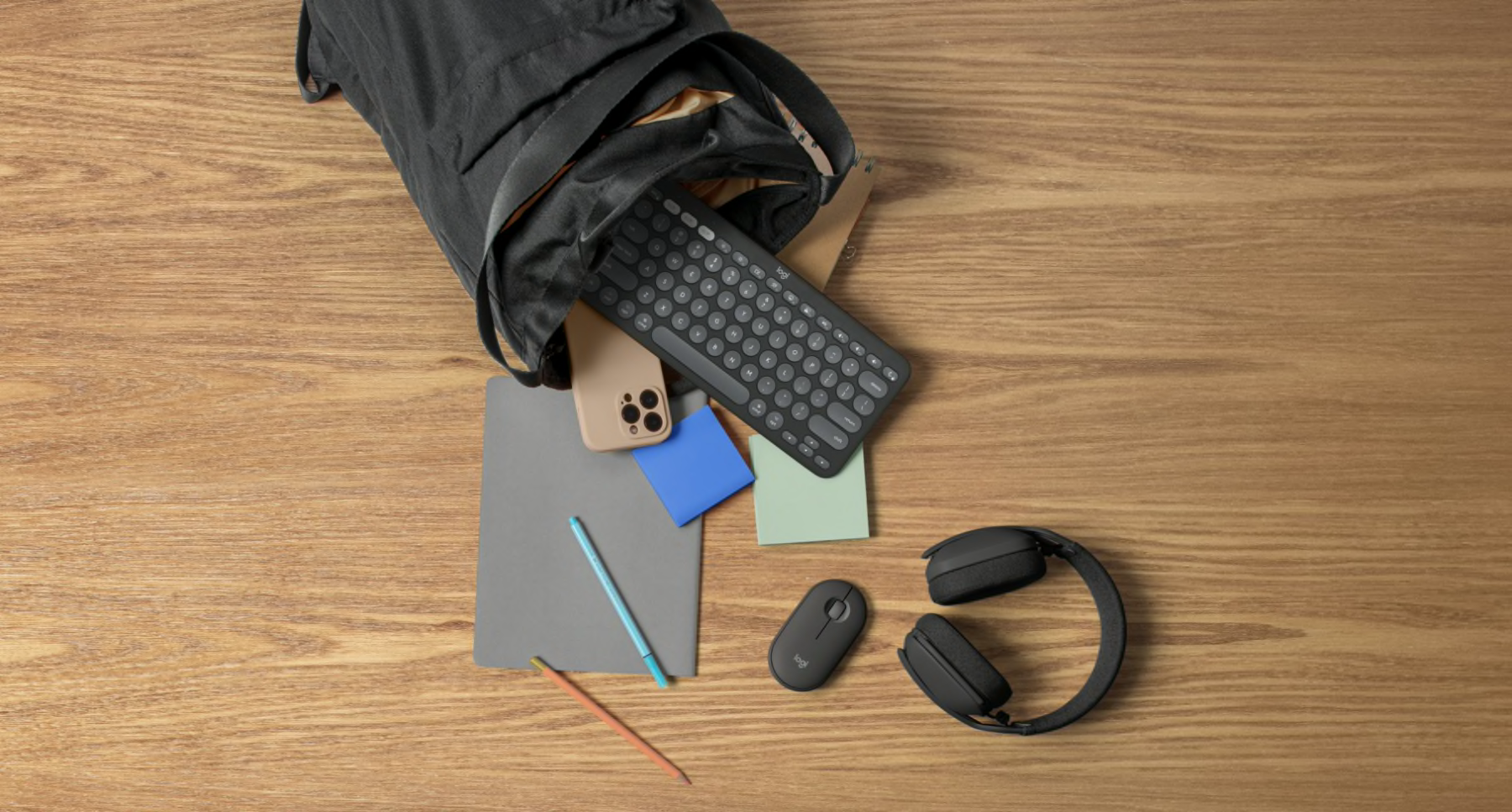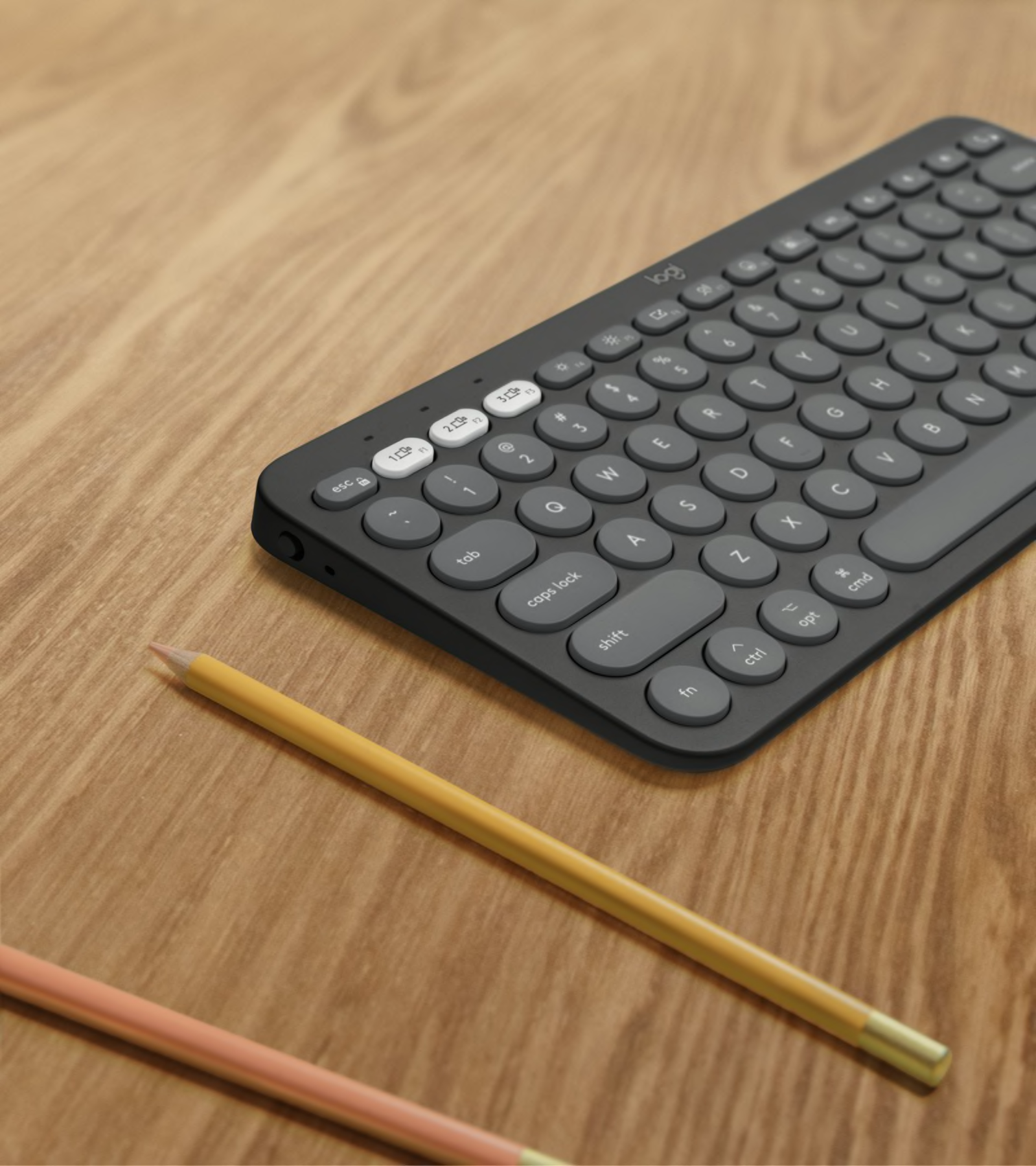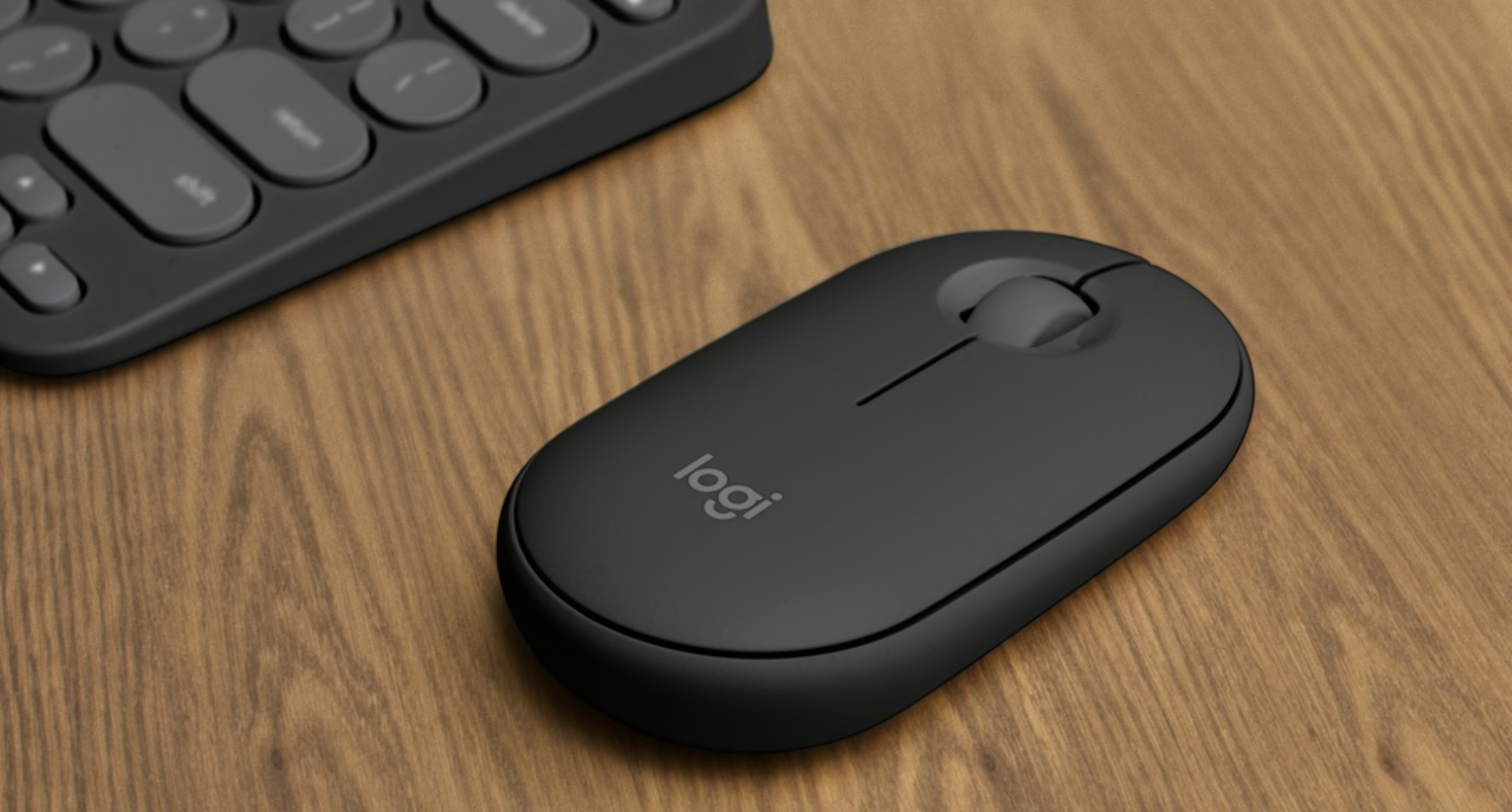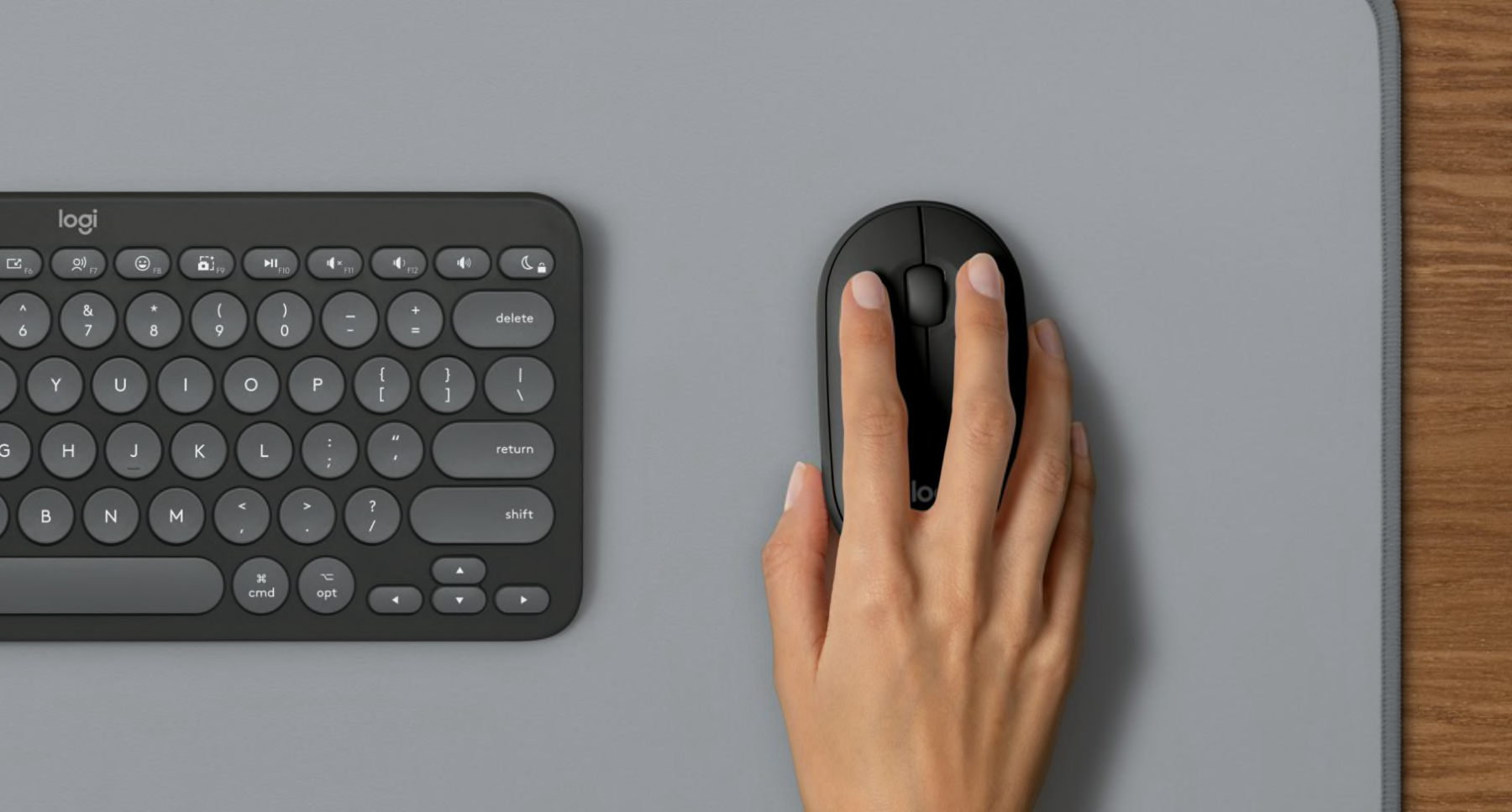 Description
Size
Typing feeling (Keyboard)
Scrolling (Mouse)
Tracking (Mouse)
Quiet Clicks & Typing
Multi-Device
Customization App Support
Customization
Compatibility
Connectivity
Battery life
Color Options
Slim Bluetooth® keyboard and mouse for Mac
Minimalist
Laptop-like typing
Line-by-Line scrolling wheel
High-precision optical tracking
Yes
Yes
Up to 3 devices
Bluetooth
Compatible with Logi Bolt USB receiver (not included)
Keyboard: 36 months
Mouse: 18 months
Tonal Graphite
Ultra-slim, compact, and quiet wireless keyboard and mouse combo.
Keyboard: Compact (with number pad)
Mouse: Ultra Portable
Laptop-like keys
Line-by-Line scrolling wheel
Smooth Optical Tracking
Yes
No
ChromeOS, Windows
USB Wireless
Keyboard: 36 months
Mouse: 18 months
Graphite, Rose, Off-white
Performance Combo: MX Master 3S, MX Keys S & MX Palm Rest
Full-size
Laptop-like typing
SmartWheel
High-precision optical tracking
Yes
Yes Up to 3 devices
Windows, macOS, Linux, Chrome OS, Android, iPadOS
Bluetooth Compatible with Logi Bolt USB receiver (included)
Rechargeable battery Keyboard: 5 months w/o backlighting Mouse: 70 days per charge
Graphite, Black