Pangea temporary hotfixes here
Master Your Flow
Introducing the Logitech MX Keys S Combo —A high-performance keyboard and an iconic wireless mouse engineered to get you in your flow for hours of comfortable productivity.
Combined For Speed And Precision
Power up your performance with MX Keys S and MX Master 3S. Comfort, stability, and precision combined in a pairing that helps you  master your flow all day long. 
Experience fast, fluid precision typing on keys shaped like your fingertips with our low-profile, ergonomic keyboard.  And scroll with an ultra-fast, ultra-precise Magspeed wheel using our iconic quiet productivity mouse.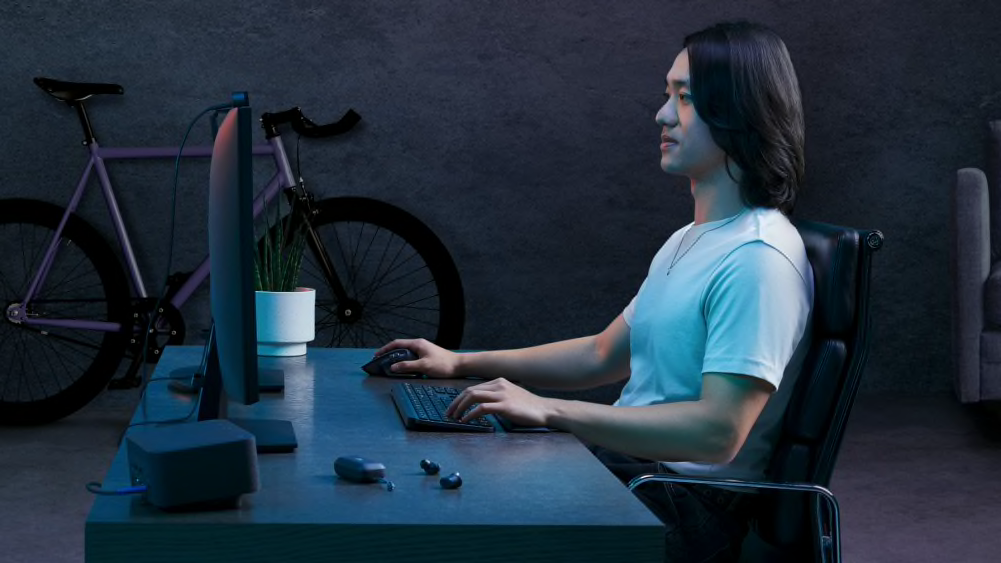 Combined For More Comfort And Deeper Focus
MX Keys S and MX Master 3S are designed to keep you comfortable and in the flow for hours. 
MX Keys S is crafted with a low-profile design and an optimum keyboard angle that encourages better wrist posture and reduces joint strain. The MX Master 3S is designed with a tilt angle that lets you keep your arms in a more natural posture while ideally positioned buttons allow for quick and intuitive navigation. 
The combo also includes a palm rest to reduce pressure on the wrist for all-day comfort.
Fast Fluid Precision Typing
Work for hours with more precision and speed with spherically-dished keys that match the shape of your fingertips, minimizing the chances of a mistype and providing satisfying feedback, while increased key stability reduces noise.
The rounded edges provide satisfying feedback — no matter where you strike the key. Matte coating has been applied to every key so your fingers glide effortlessly over the surface.
Smart Illumination Made Smarter
Day or night, MX Keys S is here for you whenever inspiration sparks. 
For those burning the midnight oil, the keyboard includes proximity sensors that light up the keys the moment your hand's approach. The backlit keys automatically adjust to suit changing lighting conditions and fade when you leave the desk — saving power for those moments of inspiration. With Logi Options+Requires Logi Options+ app, available for Windows and macOS, you now have more flexibility with adjusting backlighting duration and brightness.
USB-C Quick Charging,
Long-Lasting
Use the included USB-C charging cable or any other USB-C cable to top up the power while you work for a full day of non-stop performance.
For MX Keys S – when on, automatic backlighting presets can preserve battery power by turning itself off in bright environmentsBattery life may vary based on user and computing conditions.
UP TO
5 Months
WITH BACKLIGHTING TURNED OFF
3 Hours
OF USE FROM 1 MINUTE CHARGE
Do More With Logi Options+
Customize And Optimize Your Workflow With Logi Options+
Do more with MX Keys S and MX Master 3S with the Logi Options+ app. Effortlessly take control of your workflow with the Logi Options+ app, designed to transform how you work. With Logi Options+ you can work across devices and operating systems using the Flow feature, set tracking speed, customize individual buttons, and use ready-made app-specific customizations to optimize nearly every aspect of your workflowRequires Logi Options+ app, available for Windows and macOS.
Automate Repetitive Tasks With Smart Actions
The world can't wait for your ideas, so we've made sure you won't waste any time unleashing them. Smart Actions on the Logi Options+ app gives you the power to skip repetitive actions by automating multiple tasks with a single keystroke so you can streamline your workflowRequires Logi Options+ app, available for Windows and macOS. It's like macros with a little magic. We've even included ready-made customizable Smart Actions that automate common tasks so you do even less. You're welcome.
A Design Choice You'll Feel Good About
Our goal? To design for sustainability. That means as we innovate our new generation of products, we reduce their carbon footprint in any way we can — from their overall construction to the tiniest component. All with zero compromises on quality and performance.
Aluminium Just Got Cool
LOW CARBON ALUMINIUM
Did you know producing aluminium is energy-intensive? That's why the aluminium plate inside the MX Keys S is made with renewable energy rather than fossil fuels. Beautiful, with a lower carbon impact.
Power-up Smarter
SMART BATTERY EFFICIENCY
MX Keys S' presets for backlit keys automatically adjust to the environment and turn off when not needed – resulting in optimal battery consumption. Low-power mode shuts off backlighting when battery is below 10% to extend power even further.
Everything In To Take Carbon Out
CERTIFIED CARBON NEUTRAL
MX Keys S Combo is certified carbon neutral. This means the carbon impact of the product and packaging has been reduced to zero due to Logitech's investment in carbon-offsetting and removal projects.
1
2
3
4
Recommended products for you
Recommended products for you
Women Who Master
Logitech MX is committed to spotlighting and supporting impactful initiatives and individuals that are disrupting the industry worldwide, to inspire girls and women to pursue a career or continue thriving in STEM.
With #WomenWhoMaster, our mission is to ignite an industry-wide movement that addresses the gender gap and unequal access to opportunities in tech and IT, once and for all.