Pangea temporary hotfixes here
Mastered for
creativity
THINK CONCEPT.
MASTER EXECUTION.
The Master Series has been built for every step of the creative process – from designs that inspire focus, to customizations that keep you in your creative flow, and file transfer that makes cross-computer work totally seamless.  If you can think it, you can master it.
Speed-Up Your Creativity With Custom Shortcuts
One Flow For Your Setup
Create one MX workstation that works with up to two devices across multiple operating systems.
Logitech Flow lets you transfer files, documents, and images across computers and macOS and Windows® operating systems with a simple copy/pasteRequires Logi Options+ software, available for Windows and macOS. So you'll never have to break your flow to transfer files by sending yourself emails with attachments again.
Navigate Artboards, Whoosh Through Timelines, And Flick Down Web Pages
Get to where you want to go in an instant. The electromagnetic MagSpeed scroll wheel on MX mice provides the fastest, quietest, and most addictive scrolling experience ever. 
The ideally-placed thumb wheel on MX Master 3S makes changing brush sizes and navigating timelines easier than ever.
Precision At Your Fingertips
MX mice with pixel precise 8000 DPI sensors are accurate and responsive on virtually any surface – even glass4 mm minimum glass thickness, and lets you have more control and precision on multiple high-resolution monitors. 
Enjoy two typing experiences. Perfect Stroke keys on MX Keys are shaped for your fingertips and are ultra-responsive while the switches on MX Mechanical keyboards allows you to feel every step of your process.
Any Project, Anywhere
MX Anywhere 3 and MX Anywhere 3 for Mac are designed for mobile work – from the home office, to the cafe, to the airport lounge. 
The compact performance mouse features a low-profile design contoured for the shape of your hand – with a durable build that's made to withstand the bumps and drops of mobile work.
Keep your mind and body ready to create more, with aesthetic simplicity and comfort that go hand in hand. MX Master 3S for Mac comes with Quiet Clicks that provides you with a familiar satisfying feel with 90% less click noiseCompared to MX Master 3, MX Master 3S has 90% less Sound Power Level left and right click, measured at 1m.. MX Master 3S and MX Anywhere 3 are shaped with silhouettes perfectly crafted for the shape of your palm.
MX keyboards provide the stability and support of a larger keyboard in a low-profile form factor. For added support, you can use the optional palm rest. 
Inspired Designs For An Inspiring Setup
Tools crafted with honest materials, balanced designs, and a remarkably solid build quality inspire focus and confidence at the desk. Graphite, space and pale gray color schemes complement your setup and add a touch of sleek minimalism.
THE MASTER SERIES BY LOGITECH
MASTER YOUR CREATIVITY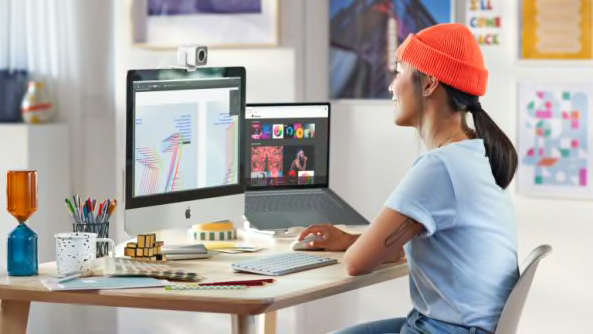 MX for Mac
The power of Master series, optimized for Mac. Get even more out of your Mac with the advanced functionality of MX.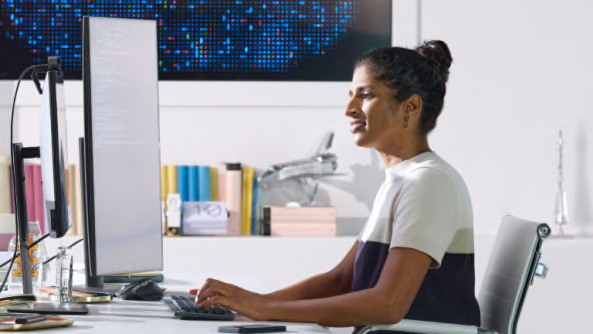 MX for Coding
The Master Series gets you into a flow, and keeps you there until the last line of code is written.
Women Who Master
The Logitech Master Series is dedicated to closing the gender gap in technology. Not only do we commit a portion of proceeds from every MX Master Series directly to Girls Who Code, but we also commit our support to organizations and projects that kickstart the right conversations across the industry.