Pangea temporary hotfixes here
At Age Six, Adora Nwodo Decided to be a Software Engineer; Now She's Coding the Future
Adora Nwodo is the definition of versatility. She's a software engineer at Microsoft, founder of the nonprofit NexaScale, an author, a content creator, and a DJ. Adora grew up in Lagos, Nigeria. When she was six years old, her family got a computer and she found her calling. Today she is using her skills, experience, and interest in technology to help build the metaverse. As this month's Logitech MX #WomenWhoMaster feature, Adora shares how staying true to herself led to turning her lifelong passion into a career in coding.
Q: When did you first become passionate about technology?
When I was six years old my dad brought a computer to the house. We all used it. That's when I started doing things on the computer. I used CorelDRAW to create cards — very ugly ones — but still, I was creating something. I used PowerPoint to create movie screenplays and PageMaker to create posters and graphics. I was able to learn and have fun. Then we got internet access and I found Phoebe.net. That's how I got interested in programming. I thought it was cool to build things. The first thing I built was a simple calculator that could add, subtract, divide, and multiply. At that point, I knew I wanted to be a programmer.
Q: Was your family supportive of your interests?
My older brothers and mom supported me, but my dad wasn't having it. He wanted me to study law. But when I was 12, I chose to major in STEM. I just really wanted to do something I liked.
"I've always thought that if you're able to combine talent with a genuine love for something, success will follow."
Eventually, my dad accepted that I had chosen STEM. But he wanted me to be a computer engineer. I said, "No, I've done my research. Computer engineering is going to push me to hardware. I don't want to do hardware, I want to write code, I want to do computer science." I had to convince the man that this is what I want to do and why.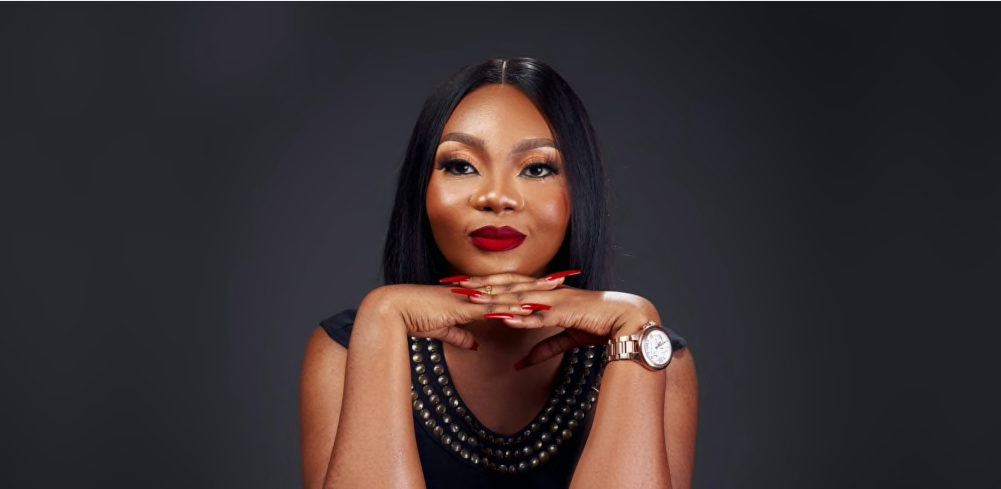 Q: What is your job and how did you get there?
My first job was a software development internship at an advertising agency during university. After my internship, I stayed on and worked until I graduated and one year post-graduation. Then in 2019, I was hired by Microsoft.
At my job now, I build mixed reality on the cloud. Essentially, I'm one of the people building the metaverse. That involves software development and cloud engineering. Security is important as well so sometimes I have to do some security compliance work.
Q: How do you bring your whole self to work?
For me, bringing my whole self to work means bringing everything to give my best at my job, advocating for myself, and making sure that I am doing my best to help others. It's important to me to not just help others acquire technical skills but also be a mentor and advocate for them.
Q: What are the top STEM skills the next generation should learn?
Pay attention to emerging technologies. One of the most important skills is cybersecurity. A lot of businesses are on the internet and there are a lot of threats to them. So it makes a lot of sense for businesses to invest in cybersecurity and investing in cybersecurity requires more talent. AI skills are also important because so much of the world is moving towards AI and machine learning. They should also learn cloud engineering skills and blockchain skills.
"Digital skills aren't just for traditional tech roles. The next generation can go beyond the technical skills in tech and be social media managers, SEO experts, product designers, product managers, growth managers, or marketers."
Engineers are building all these really amazing things and we need people to sell them. Getting all those roles requires some digital skills.
Q: What inspired you to start the nonprofit NexaScale?
There's a very common problem I've noticed with entry level techies. Many of them have acquired a lot of training from different organizations and they have certifications to prove it, but not all of them are able to get jobs after. I've met people that have up to four certifications in one field, but had to get a job doing something else because that's where they saw opportunity and they needed the money. The main goal in NexaScale is to create programs that help people start and scale their STEM careers. We have partners for internship and job placement programs, open-source contributions, and hackathons. I wanted to create something that would allow people to build projects, so that they could have rich portfolios that can increase their employability.
Q: What makes NexaScale different from other tech programs?
We aren't teaching people tech skills, many people do that already. Some of our members pursue internships and other entry level opportunities through our programs. We also offer courses to help those who want to grow in their careers. We are trying to help them contribute to the digital technology space with the skills they've already acquired and we are constantly seeking partnerships to help us do this for everyone.
"I am a woman in STEM and it is my dream that other women build STEM careers too."
Another arm of NexaScale involves going to different high schools and talking to the young girls there about STEM careers. With the consent of their parents and the school board, we are also creating STEM mentorship programs for these girls so that they have the support they need to start their own careers when they get older.
Q: Imagine that your great-granddaughter chose the same career as you. She's graduating college in the year 2100. What do you want her future to look like?
Whatever the technology landscape is, I hope she is building it and excels in whatever technology field that she finds herself in. I want her to be a leader in her space, possibly involved in communities as well, and giving back and paying it forward because that's something that I did and I'm doing.
Women Who Master
Logitech MX is committed to spotlighting and supporting impactful initiatives and individuals that are disrupting the industry worldwide, to inspire girls and women to pursue a career or continue thriving in STEM.
With #WomenWhoMaster, our mission is to ignite an industry-wide movement that addresses the gender gap and unequal access to opportunities in tech and IT, once and for all.