Pangea temporary hotfixes here
LOGITECH CRAYON AND A YEAR OF PRODUCTIVITY.
Give yourself the productivity and creativity of the Notability note taking app with the purchase of the versatile Logitech Crayon.
EVERYTHING TO MAKE YOUR MARK
An ultra-precise pixel-perfect digital pencil. The Editor's Choice for best note-taking app on Apple devices. Now all in one package. With the power of a free-year of Notability Plus and the intuitive, pixel-perfect precision of Logitech Crayon, the possibilities for your notes are endless.
CREATE. ANNOTATE. ACCOMPLISH SOMETHING GREAT.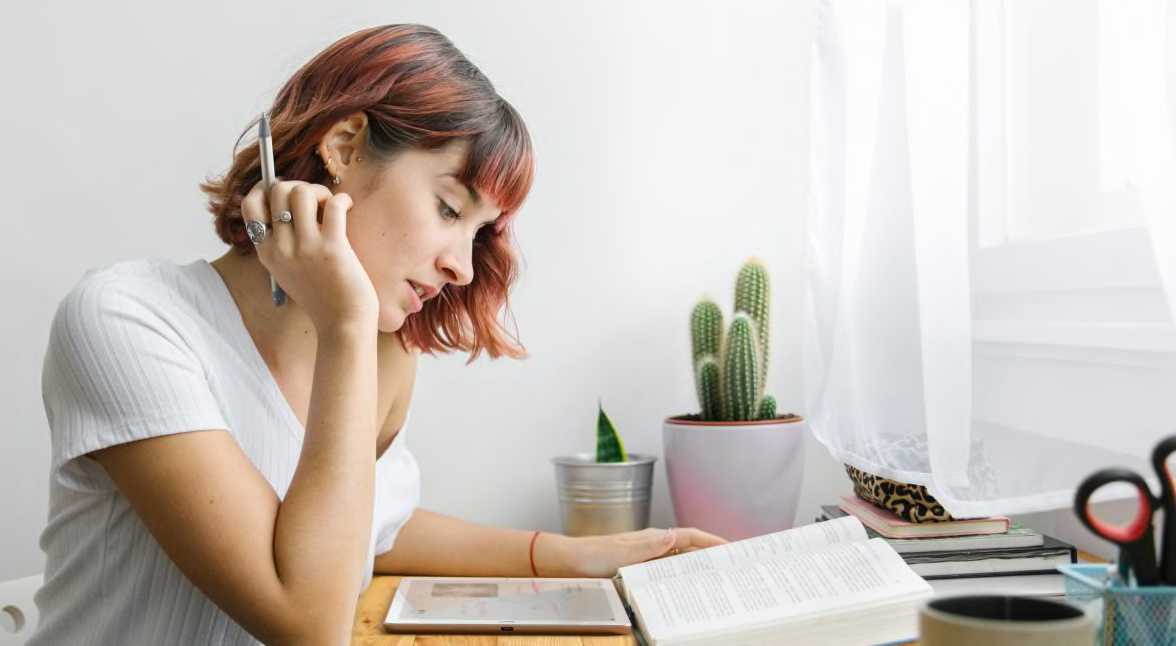 Work Smarter, Not Harder
Take your productivity to the next level with Notability and Logitech Crayon. Efficiently import textbooks, lecture slides, assignments, for annotating. Set up to get more done in less time with custom templates. Sync up recordings of meetings and lectures with your notes for easy and convenient recall.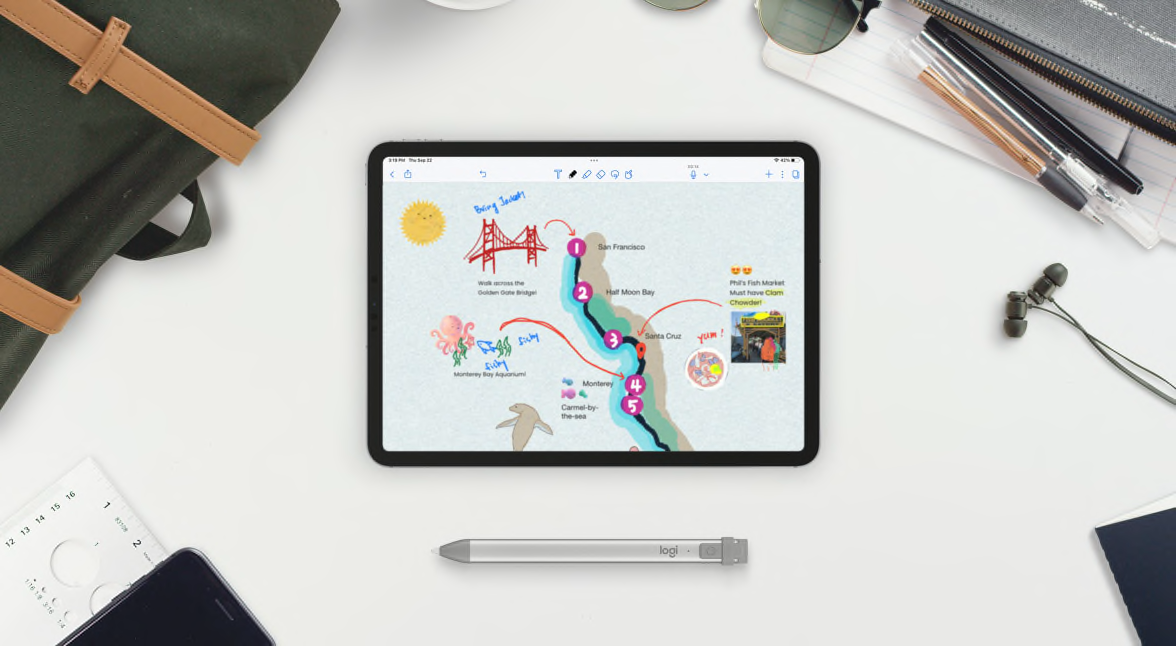 Have Fun With Your Work
Notability and Logitech Crayon give you creative tools to make your notes noteworthy. Grab our digital pencil and add original doodles, expressive emojis, and the perfect custom GIF for an original flair. This is more than a note-taking app: it's a canvas with limitless possibilities to express yourself.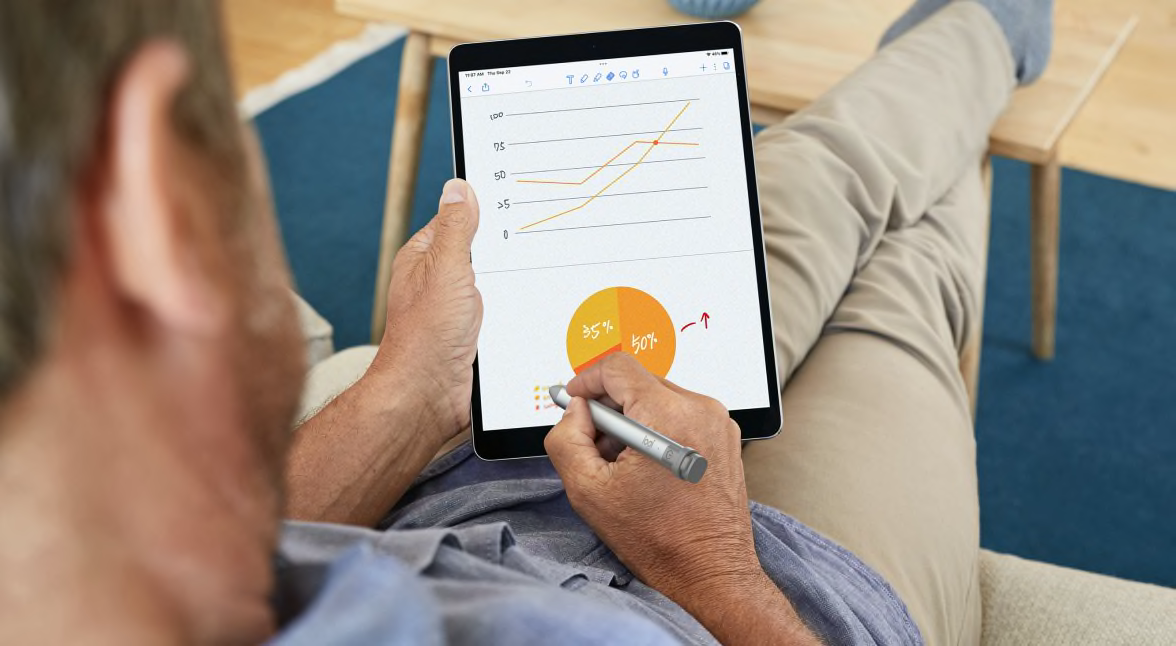 Be Prepared for Anything
Change happens fast. That's why the Notability app and Logitech Crayon offer versatility in any situation. Effortlessly import PDFs and scan documents. Record anything for easy recall. And whether you're looking to ace the big test or client presentation, you can create a custom template that's right for you.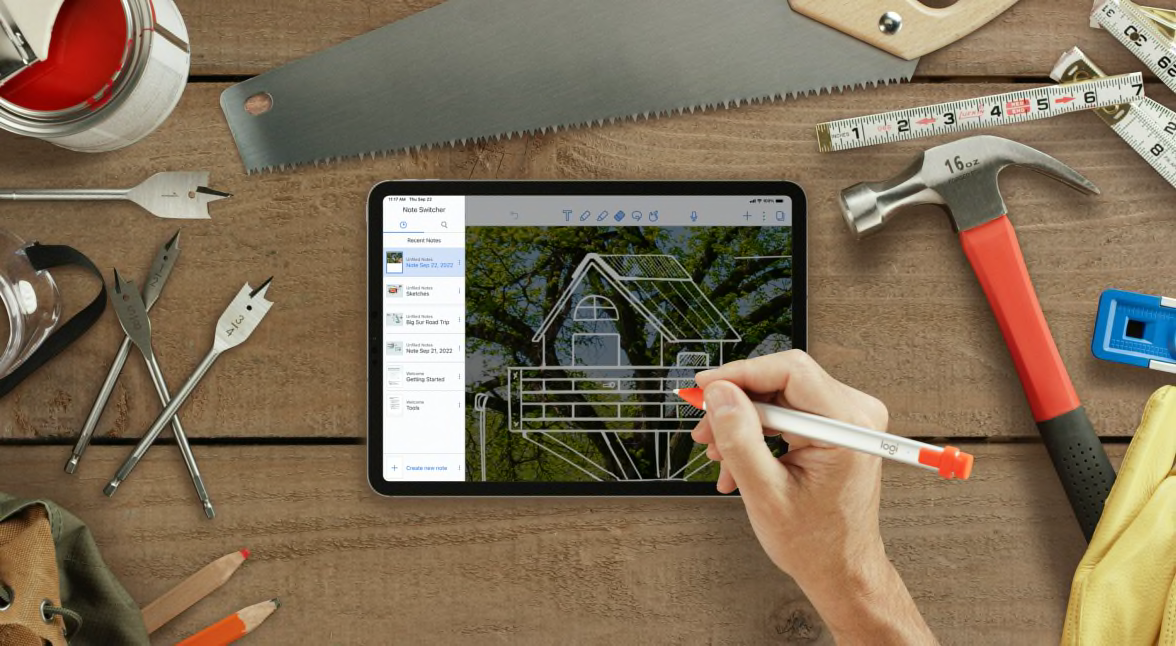 The Right Tool for the Right Job
Achieve more when the ultimate note-taking app meets the ultimate note-taking tool. With the unparalleled accuracy and control of the Logitech Crayon, it's easy to let ideas flow in Notability. The precision of our digital pencil makes creating anything in the app as intuitive as pen and paper.
How to Redeem the Offer
When you purchase your Logitech Crayon on Logi.com, you'll have the option to opt-in to receive a promo code for a free year of Notability Plus on the checkout screen. After your order is confirmed, check your order confirmation email for the promo code and a link to download the app from the Apple App Store. From there, you can get your free year in three easy steps.
STEP 1
Open the Notability App
STEP 2
Locate the Plus module in the menu and click "Learn More"
STEP 3
Click on "Redeem Code" and enter code on the next screen
LOGITECH CRAYON
Pixel-precise digital pencil with Apple Pencil Technology for all iPad models 2018 and later.