Pangea temporary hotfixes here
A Better Classroom for Students
A few changes to a classroom setup can make learning more accessible and fun for all students - regardless of age, learning style or location. The right solutions remove roadblocks, allow students to collaborate without distraction, and nourish the educational experience.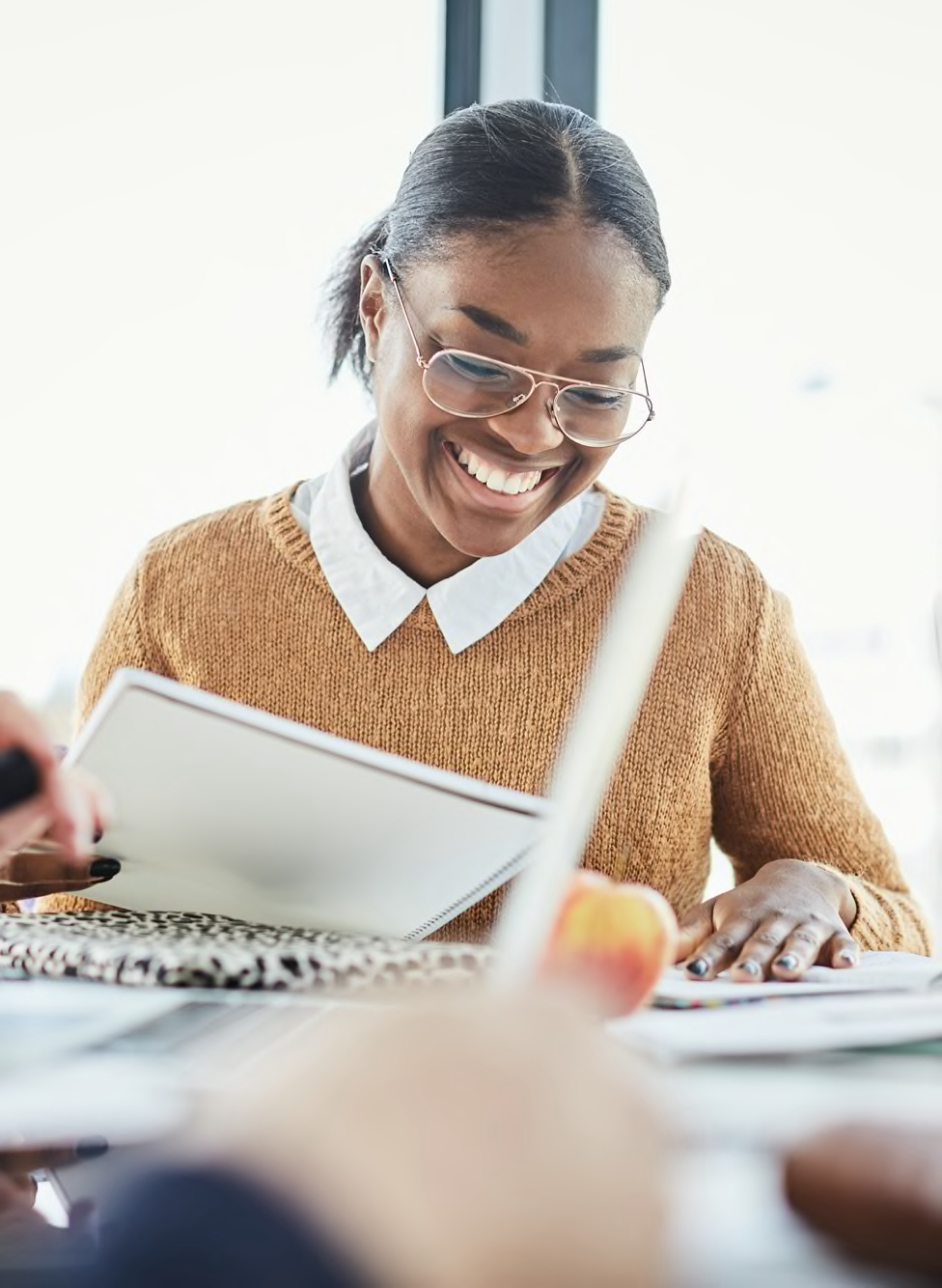 Background Noise
A noisy classroom can get in the way of learning A few changes to a classroom setup can make learning more accessible and fun for all students - regardless of age, learning style or location. The right solutions remove roadblocks, allow students to collaborate without distraction, and nourish the educational experience.
Navigation
Equipping students and teachers with a mouse and a trackpad lets them choose the method that works best for them in different scenarios.
Productivity
Virtual keyboards take up precious screen space, reducing the amount of material students can see at one time and typing on a virtual keyboard can open the door to frustration and errors.
LESS NOISE. DEEPER FOCUS.
With students learning on personalized apps in a classroom setting, it's more critical than ever that they be able to focus without distraction.
A noise-cancelling headset blocks out the sounds of other students and activities in the room so each student can focus on their own learning. 
Headsets with leatherette versus foam ear pads allow for safe, shared use as they can easily be disinfected and cleaned after each use - and they provide all-day comfort.
Tools:
NAVIGATION THAT CLICKS
Different tasks require different levels and types of control. From scrolling long web pages to manipulating data in learning apps, students may need to work in a variety of ways. 
A mouse gives students a choice in how to work based on the task at hand, letting them have the control they need. When empowered to work their way, students can stop being held back by their tools and focus on their learning.
TYPE. CLICK. LEARN.
Chromebooks and iPads provide essential gateways to learning for students today. Equipping them with tools to make those devices even more powerful sets students up for success.
An external keyboard allows a Chromebook™ screen to be positioned at the right height and distance from the student to protect their eyes.
The Rugged Combo 3 protects the iPad while giving students a real keyboard, opening up more of their screen for learning material, and making it easier for them to type with a physical keyboard. For even more versatility and choice, the Rugged Combo 3 Touch adds a high-precision trackpad as well. 
With styluses—Crayon or Logitech Pen—students can write and draw naturally on their iPads or Chromebooks for even more flexibility in their learning experience.
Tools: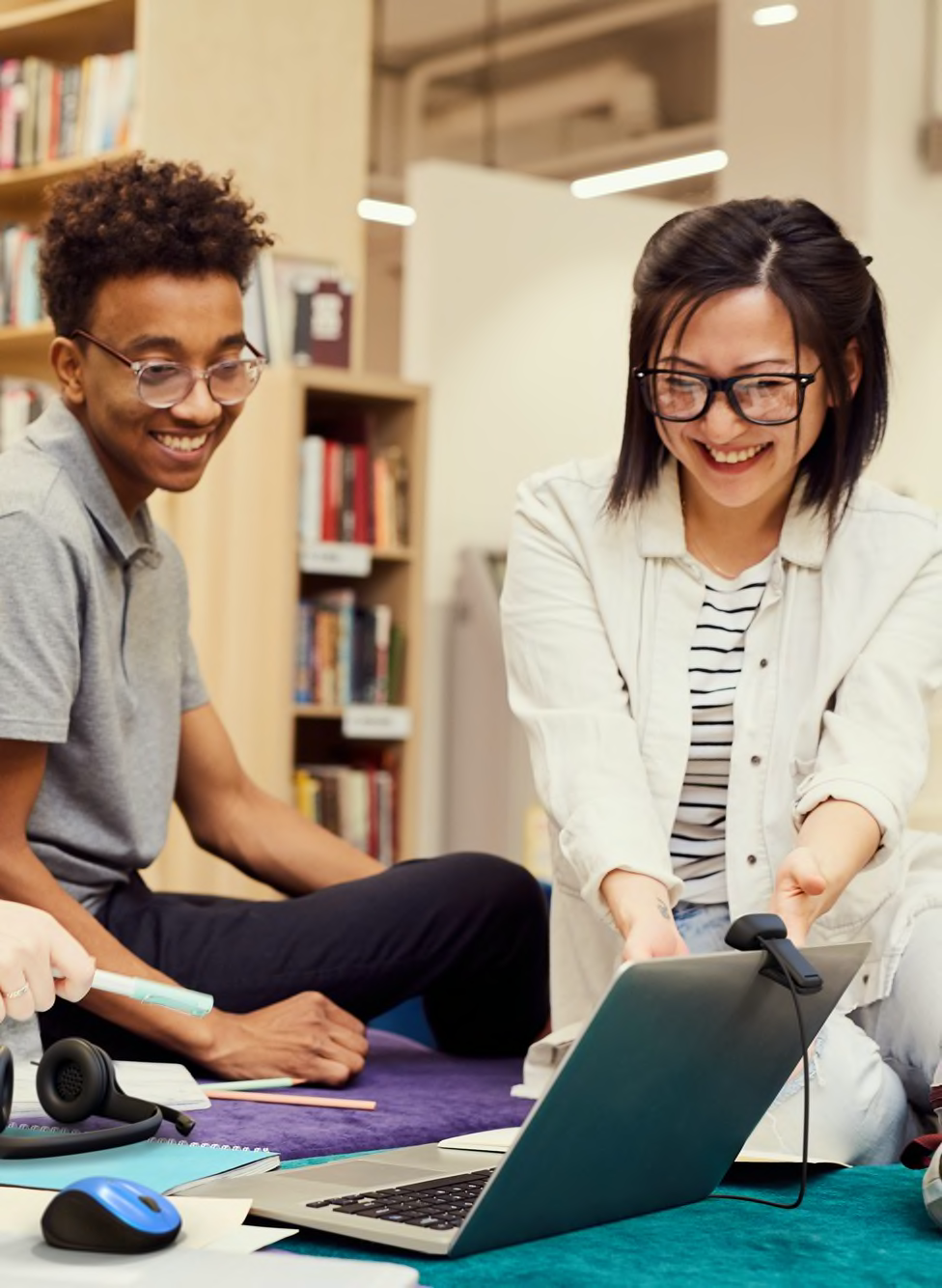 LABS, LIBRARIES AND MORE
Students spend time in many areas of the school and often need to connect with others beyond the school walls - from virtual field trips to peers in hybrid learning environments.
BRINGING THE OUTSIDE IN
From virtual field trips to personalized learning apps, let students bring the outside world into their classroom.
THE VALUE OF FUN
Esports leagues offer students at school and at home the chance to connect, building healthy social relationships and learning important problem solving skills for the real world.
LEARN IN EVERY ROOM
Whether in the music lab, computer lab, library or somewhere else, make sure students are equipped to work efficiently to maximize their full learning experience.
A headset lets them be in a world all their own even when in a room with their peers, improving focus and comprehension.

An easy-to-clean mouse and keyboard lets students safely share equipment in areas like the school library.

An external webcam gives students the flexibility to move the camera and show different things to their teacher or peers.
Tools:
EXPAND THE CLASSROOM
Let students experience the classroom at the furthest reaches of the globe, or hear from an expert in another time zone. Virtual field trips and lessons can provide dimension and diversity to the learning experience. 
Room video conference cameras allow entire classrooms the ability to embark on adventures together.
Individual webcams and headsets let students take their own journeys into new worlds, learning things they can later share with their peers.
Tools:
LEARNING THROUGH FUN
As gaming continues to grow in popularity, esports leagues offer students more ways to connect with each other while feeling a part of something special to their school. In addition, gaming helps students build important critical thinking skills useful for everyday life. 
A complete esports lab starts with the basics - a headset, keyboard, mouse and gamepad.
Tools:
A BETTER CLASSROOM FOR EDUCATORS
A few changes to a teacher's setup can take teaching and learning to a whole new level. That means more efficient lesson planning; more dynamic lesson delivery; and more productive meetings, conferences, and administrative work time.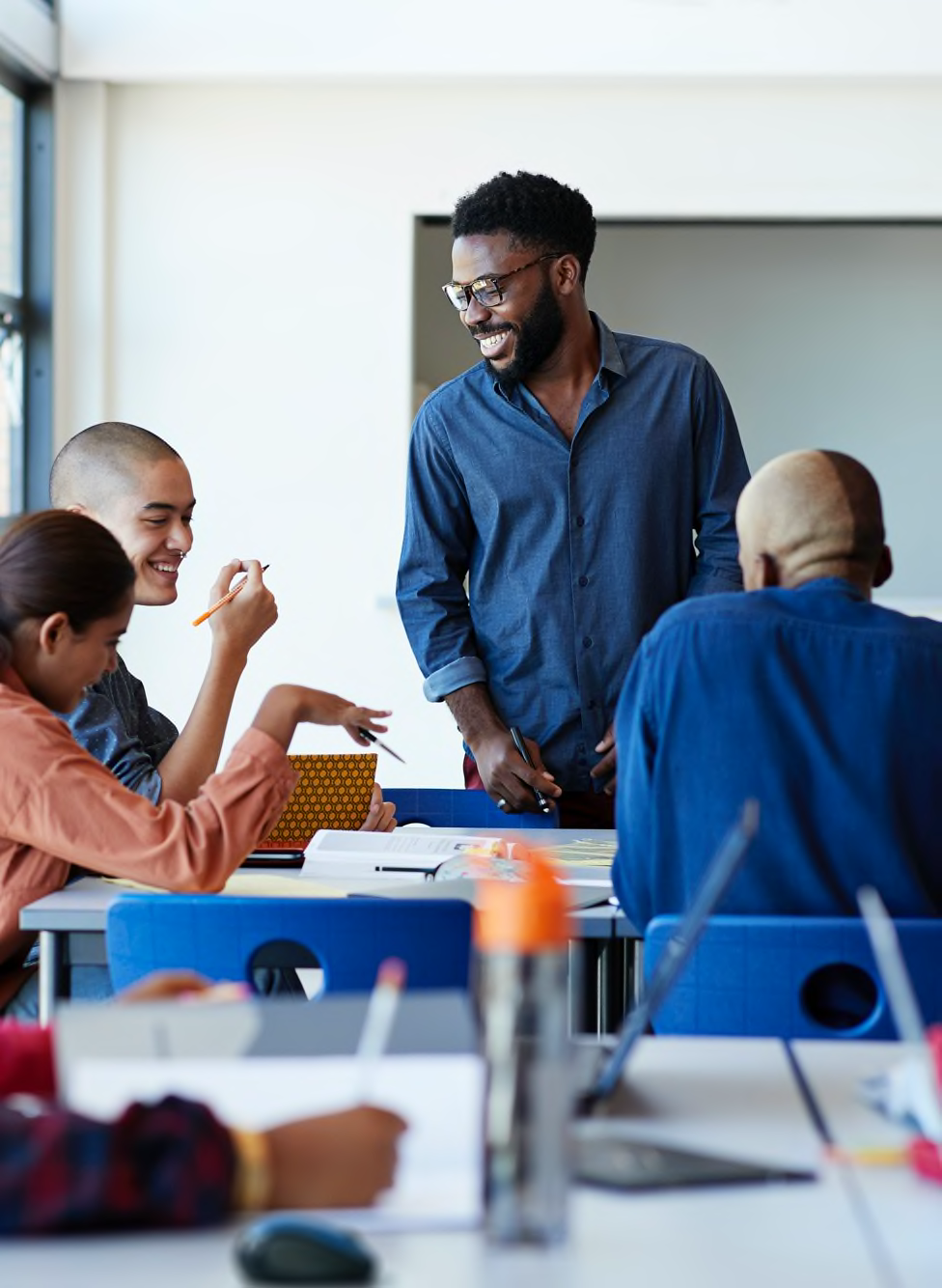 PLANNING EFFICIENCY
Whether preparing lesson material from the classroom or from home, teachers need the right setup to work efficiently and create lesson content that truly engages and inspires students.
DYNAMIC DELIVERY
Classrooms today need to empower teachers to seamlessly direct student attention while allowing active group dialogue and student-teacher collaboration.
MEANINGFUL CONVERSATIONS
From parent-teacher conferences to staff meetings, teachers need solutions that support the conversations focused on helping students.
GETTING PREPARED
From researching background material to developing the logical flow of a lesson, teachers need to be freed up to work efficiently when preparing for class time. At the same time, they need the flexibility to create different types of materials for sharing and delivering content.
Adding a mouse to a laptop offers a choice in how to navigate documents and webpages and may increase speed by 30% and precision by 50% versus a trackpad depending on the task at hand.Logitech Ergonomic Lab study on 23 participants in (Oct / 2019) with four Logitech standard mice and two standard, embedded trackpads.
With an external keyboard, teachers can raise their laptop to eye level and push it at least 20" away, preventing unnecessary eye strain.
A streaming camera and microphone enable teachers to create -pre-recorded content to adjunct main class materials. This may also be useful for students who may are absent from live classes or who wish to review later, such as when studying for a test.
Tools:
ENGAGED STUDENTS
Learning today is about dynamic group dialogues, not teacher monologues, requiring classrooms to be set up to support active conversations and easy collaborations between students and teachers.
Microphones positioned around the classroom picks up and projects every voice, ensuring every student is part of the conversation and feels important. 

A presentation remote lets teachers highlight important points and guide student attention to what matters most, making sure no student is left behind.
With a Crayon, teachers can walk around the room and make notes directly onto individual students' iPads, giving real-time feedback. And - there's no pairing needed!
Tools:
PURPOSEFUL MEETINGS
Whether for regularly scheduled parent-teacher conferences, weekly staff meetings, or meetings needed to address specific situations, teachers may need to meet remotely - but that should never hinder the quality of the conversation or its outcome.
A video conference camera connects faculty and staff who may be in-person with those who may be remote so everyone can contribute effectively.
A personal webcam lets teachers in their own location engage in meaningful conversations, providing the flexibility to move the camera to easily share student work with parents or colleagues as needed.
Tools:
THANK YOU FOR CONTACTING US
A product expert will reach out to you shortly.