Pangea temporary hotfixes here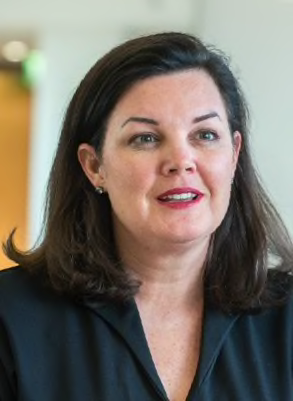 WENDY BECKER
Chairperson of the Board

As Logitech's chairperson, Wendy Becker supervises the company's strategy and performance.
Ms. Becker has been a non-executive member of Logitech's board of directors since September 2017 and chairperson since September 2019 and is the chair of Logitech's Nominating and Governance Committee.
Ms. Becker is the former chief executive officer of Jack Wills Limited, a British-based manufacturer and retailer of brand name clothing, a position she held from 2013 to 2015. Ms. Becker was the chief operating officer of Jack Wills from 2012 to 2013. Ms. Becker served as group chief marketing officer of Vodafone Group Plc, a global telecommunications company, from 2009 to 2011. Prior to Vodafone, she served as the managing director of TalkTalk Telecom, a provider of fixed line broadband, voice telephony, mobile and television services, as a partner at McKinsey & Company in both San Francisco and London, and in various marketing and brand roles at The Procter & Gamble Company.
Ms. Becker serves on the boards of directors of Sony Corporation and Oxford Nanopore Technologies plc. She also serves as a member of the governing bodies of the University of Oxford and related subsidiaries.
Ms. Becker holds a BA degree in Economics from Dartmouth College and an MBA from Stanford University's Graduate School of Business.