Pangea temporary hotfixes here
POP Keys + POP Mouse
Wireless Mechanical Keyboard and Mouse with Customizable Emoji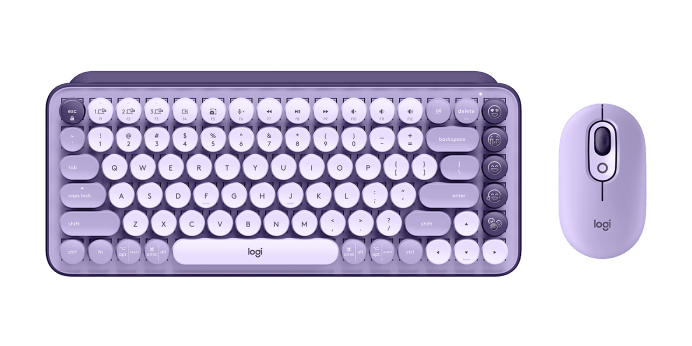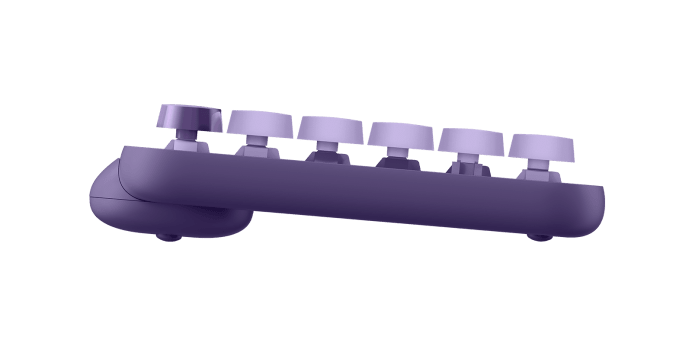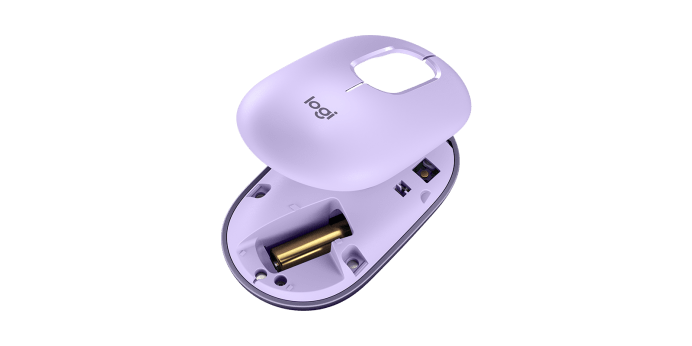 POP Keys + POP Mouse
Wireless Mechanical Keyboard and Mouse with Customizable Emoji
DELIVERY OPTIONS
Enter your zip/postal code to show delivery options in your area.
We could not find your current location.
Shipping times are estimated
Unleash personality onto your deskspace and beyond with POP Keys and POP Mouse. Choose from a range of statement aesthetics, personalize your emoji, and get your true self heard.
Dimensions
Keyboard
Height: 138.47 mm
Width: 321.2 mm
Depth: 35.4 mm
Weight (including batteries): 779 g
Mouse
Height: 104.8 mm
Width: 59.4 mm
Depth: 35.2 mm
Weight (including battery): 82 g
Technical Specifications
Keyboard
Mechanical switches (Brown, tactile)
Connection Type
Customization app
Battery
Extra features
Sustainability
Mouse
Sensor Technology

Sensor technology: Logitech High Precision Optical Tracking
Dpi range: 400-4000

Buttons

Number of buttons: 4 (Left/Right-click, Scroll-wheel with middle click, top button)
Top button customizable with Emoji Software
3 channels Easy-Switch™
On/Off Switch with power saving technology

Battery
Connection Type
Customization app
Sustainability
1-Year Limited Hardware Warranty
Cosmos English :

gs-clamr

Daydream English :

gs-plamr

Blast English :

gs-ylamr

Heartbreaker English :

gs-roamr

Mist English :

gs-msamr
Keyboard
Bluetooth Low Energy Wireless Technology
Logi Bolt USB Receiver

Required: Available USB Port
Windows 10, 11 or later
macOS 10.15 or later
Mouse
Requires Bluetooth Low Energy Technology
Compatible with Logi Bolt USB receiver
Keyboard
2 AAA batteries (pre-installed)
Logi Bolt USB Receiver
4 extra keycaps
User documentation
Wireless Mouse
1xAA Battery
User documentation
Wireless Mechanical Keyboard and Mouse with Customizable Emoji
Wireless Mechanical Keyboard and Mouse with Customizable Emoji