Pangea temporary hotfixes here
THE RIGHT SETUP MAKES ALL THE DIFFERENCE
Different needs. One global standard. Productivity for all.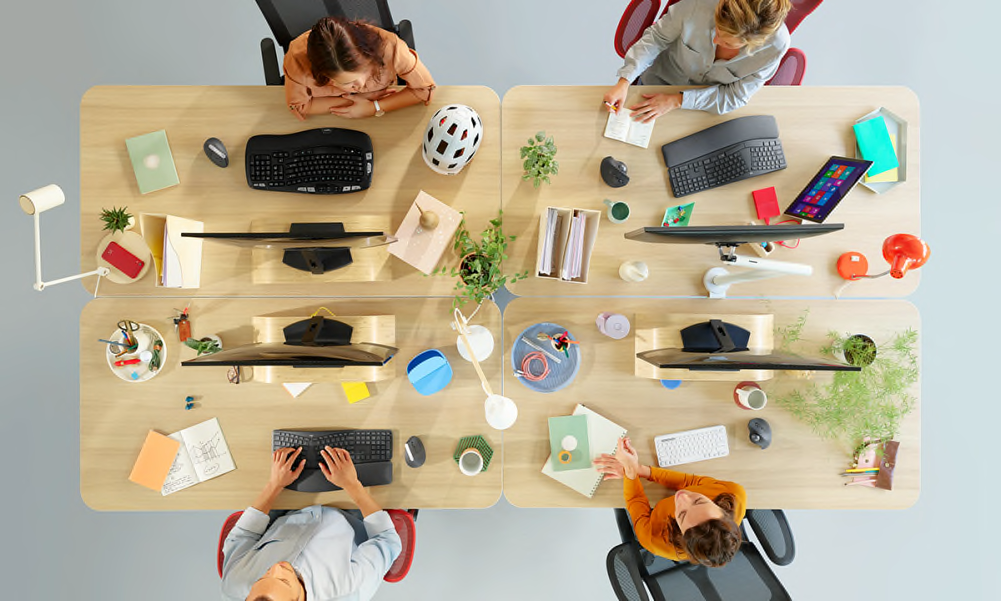 UNLOCK THEIR BEST WORK
Many factors can affect work setup needs. Job role. Work location. Even hand size. With features ranging from essential to remarkable, and form factors ranging from compact to full-size, our mice and keyboards are designed to boost comfort, productivity and performance for people with varying needs.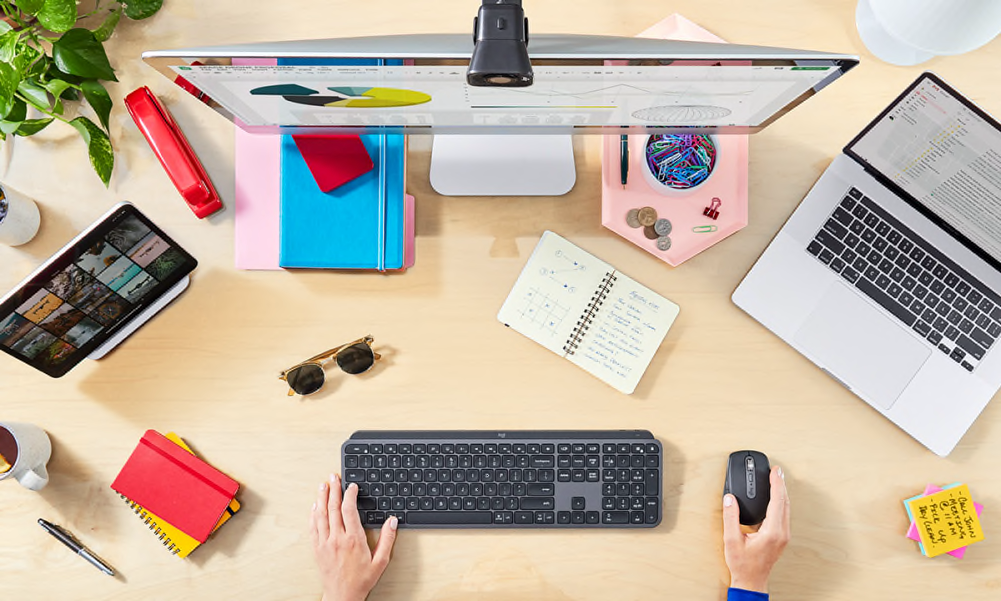 CROSS-PLATFORM COMPATIBILITY
Desktops, laptops, tablets or smartphones – our mice and keyboards work with all the leading enterprise operating systems and business apps. With one global standard, deployment and management is easy and seamless.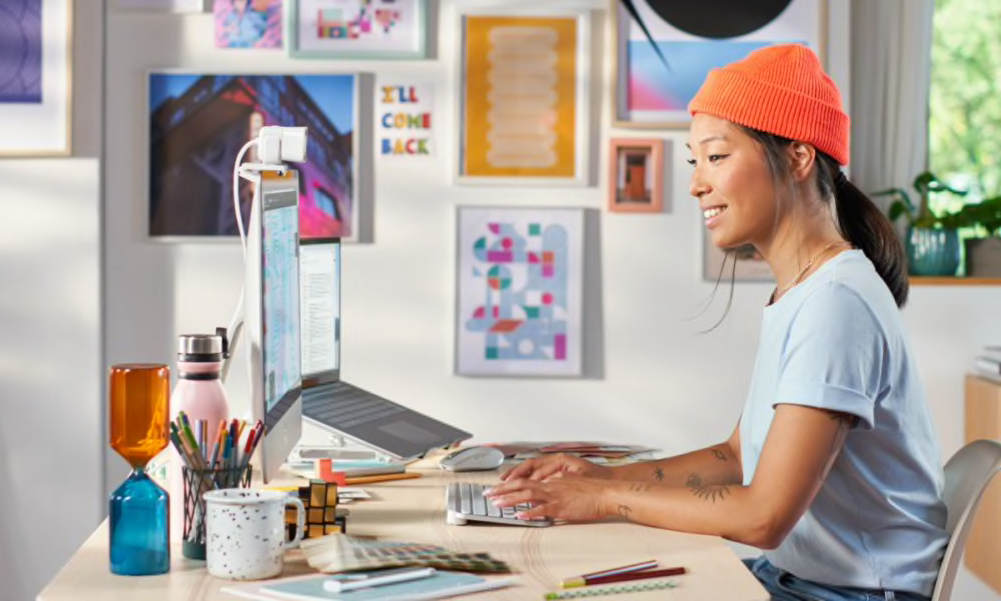 SIMPLE TO DEPLOY. EASY TO USE.
Globally certified and available, our product portfolio for business makes standard deployment easier. From sensor precision and scroll speed to application UI, every hardware and software feature is developed according to scientific expertise in human interaction – each one engineered to deliver customizable, addictive experiences. Plus, intuitive details mean fewer calls to the Helpdesk, making room for smooth, frustration-free focus on what matters.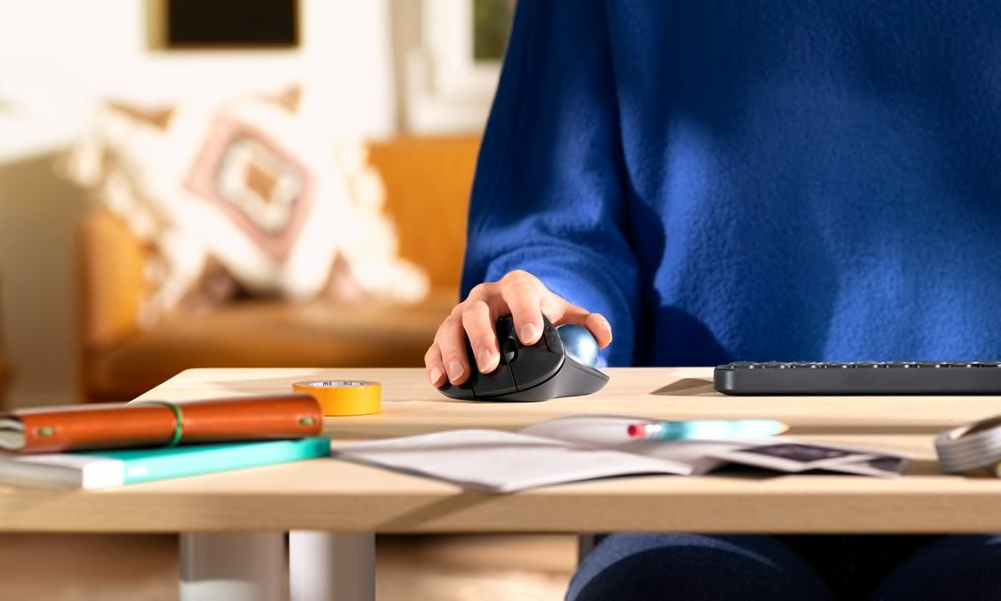 SUPPORT & WARRANTY TAILORED TO ENTERPRISE
We perform over 30 tests on each of our products to ensure that they will last. To support our promise of reliability and durability, we also provide product support from agents trained to handle the needs of IT and business users. Plus, the Logi Bolt products in our portfolio for business have a 2-year limited hardware warranty.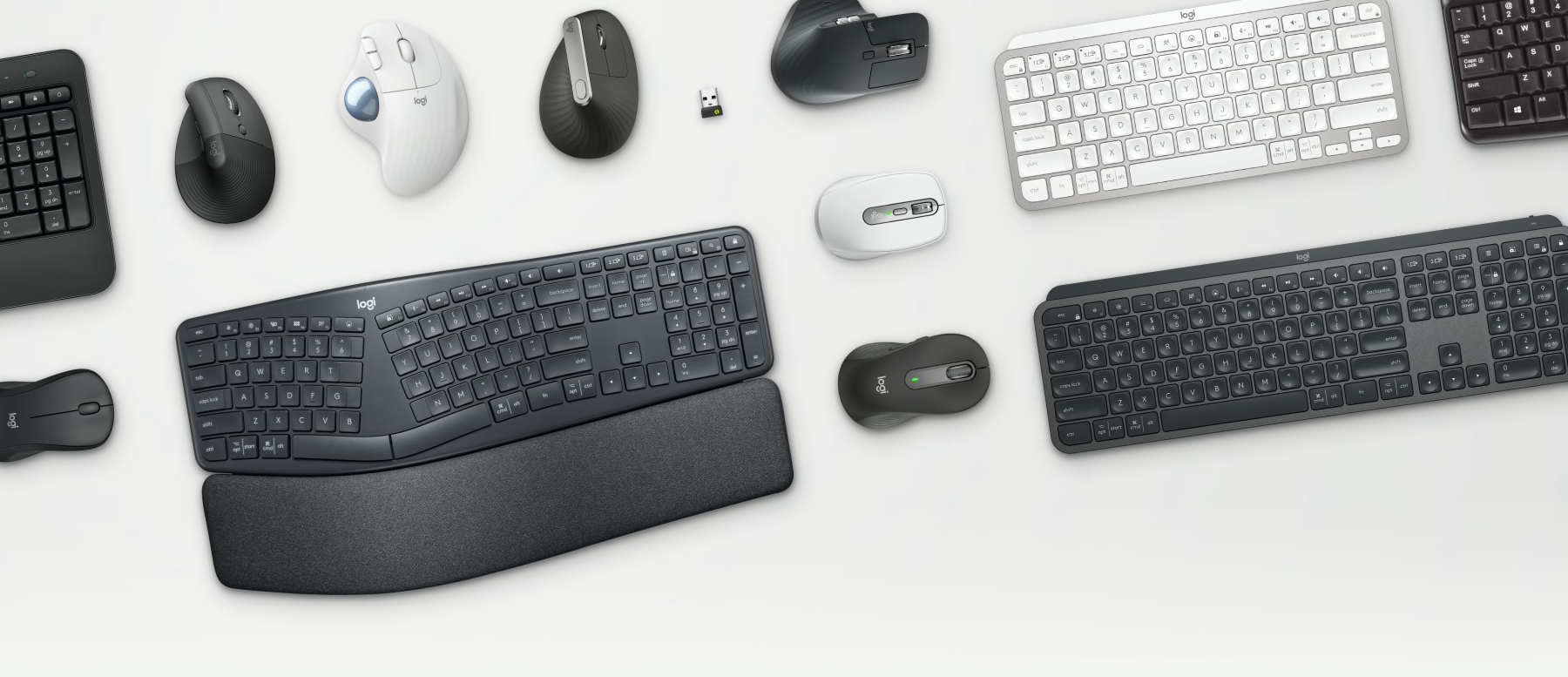 TOOLS THAT MEAN BUSINESS
Set them up for success with products that empower better work.
Designed for Diverse People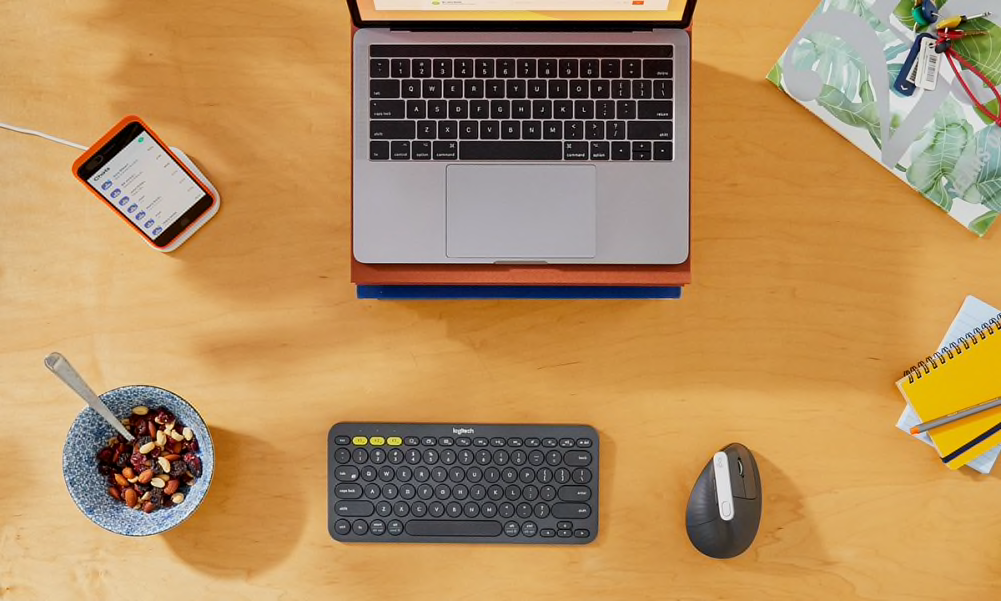 BETTER LAPTOP SETUPS
By giving laptop users Logitech mice and keyboards, you can help them be more productive and feel more comfortable as they work. As they reap the benefits of a more ergonomic setup, they can explore and optimize features that complement and enhance their working style.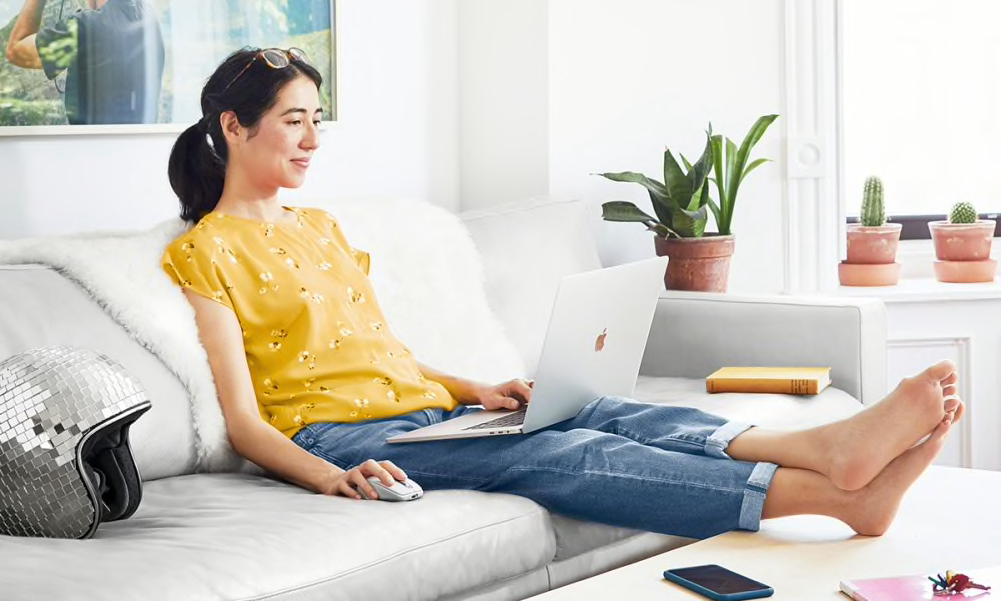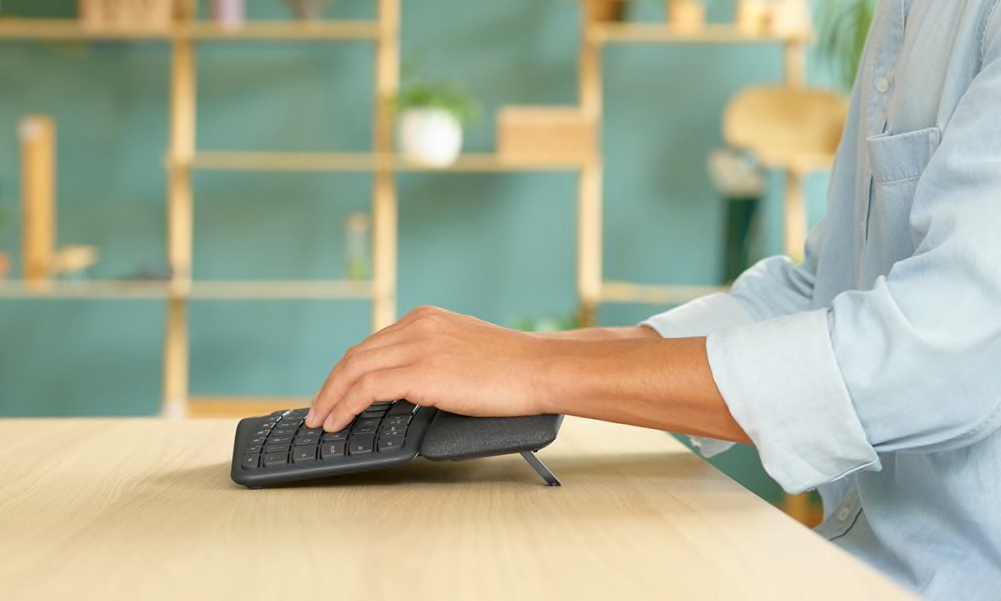 ENGINEERED FOR COMFORT
We take a human-centered, science-driven approach in our Logi Ergo Lab, developing products that measurably help people feel better while working. Behind each Logitech product is a wealth of expertise thanks to our ergonomics, physiotherapy and bioengineering global network.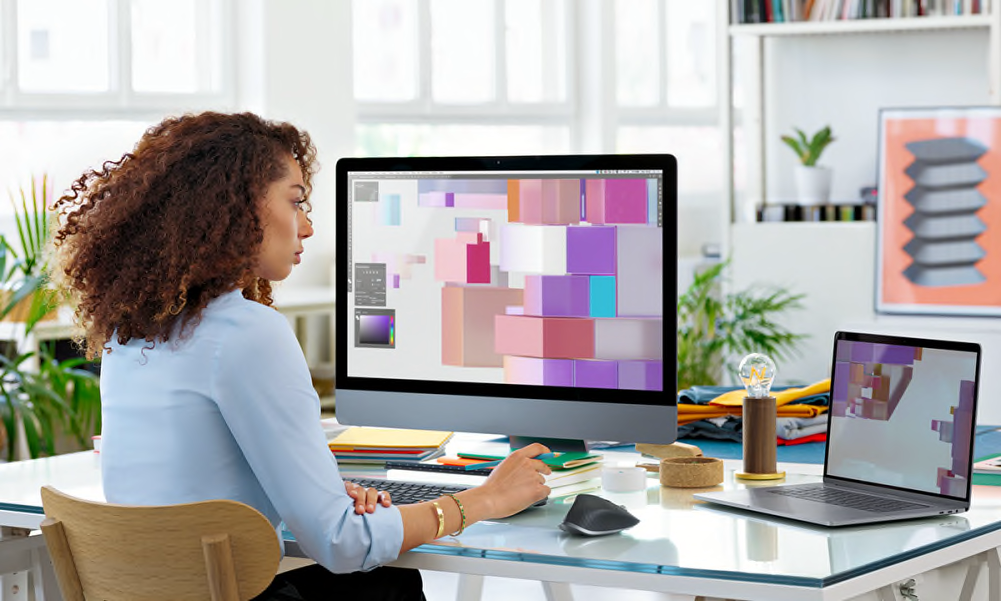 ADDICTIVE EXPERIENCES
The ever-evolving, intuitive features of our products simply make work feel smoother. Mute the microphone with the touch of a key. Flow between multiple screens. Scroll to change brush size, or fly through 1,000 rows of data with one flick.
NEW TO WORK FROM HOME SUFFER MOST
Though many people who work from home feel pain/discomfort from imperfect work setups, almost 50% of those new to work from home suffer neck or back pain.

Total U.S.  — Before Covid-19

Total U.S.  — During Covid-19

New to WFH — Before Covid-19

New to WFH — During Covid-19
Logitech proprietary research, in-field Nov 2020. People who WFH in U.S.:  n=500 ALL /104 NEW TO WFH.
Did you feel any pain/discomfort when working in the office in the below areas of your body?
What about nowadays working from home?
What prevented you so far to create a more ergonomic working environment at home?
BUSINESS SOLUTIONS FOR YOUR INDUSTRY
LOGITECH FOR EDUCATION
The right tools can break barriers, allowing students to collaborate without distraction.
LOGITECH FOR HEALTHCARE
Video solutions improve care access, experiences, and outcomes – virtually anywhere.
Contact Sales
Our team of product experts can help you find the best solution for your company. Fill out the form and a Logitech representative will contact you.
Call Us
Call us now at +1-800-210-0533
Product experts are available 9am – 5pm M.T.
RESELLERS
Purchase from one of our trusted resellers.
GET SUPPORT
Have questions? Visit our support site to find answers.
THANK YOU FOR CONTACTING US
A product expert will reach out to you shortly.
SUBSCRIBE TO OUR BUSINESS NEWSLETTER
THANK YOU FOR CONTACTING US
A product expert will reach out to you shortly.