Pangea temporary hotfixes here
Raise your hand into comfort. Realign into a more natural posture. And relax into focus, all day long with Lift Vertical Ergonomic Mouse — a great fit for small to medium hands.
Dimensions
Technical Specifications
Sensor Technology
Sensor Type: Logitech Advanced Optical Tracking
DPI range: 400-4000 dpi (Fully adjustable with 100DPI increments)
Nominal value: 1000 DPI
Buttons
Number of Buttons: 6 (Left/Right-click, Back/Forward, Middle button, Scroll-wheel with middle click)
Connection type support
Logi Bolt USB receiver (included)
Bluetooth® Low Energy Technology
Wireless range
1-Year Limited Hardware Warranty
Off-white Lift :

910-006480

Graphite Lift :

910-006479

Rose Lift :

910-006481
ChromeOS users should connect over Bluetooth for the best experience.
Lift Vertical Ergonomic Mouse
Logi Bolt USB Receiver
1 x AA Battery
Quick Start Guide
lift yourself up
with Lift Vertical Ergonomic Mouse
when the desk life gets you down, meet lift.
Get comfy from first light to late night with Lift Vertical Ergonomic Mouse - a great fit for small to medium hands and available in three timeless colors.
vertical is the new pink
You heard it from us first! That's because an intuitive mouse shaped like Lift can help long hours at work feel less 'ouch!' and more 'ahhhhh'. Intrigued? Find out what Funso, Elin and Lucy have to say about it.
"This mouse follows the natural rhythm of your hands"
— Funso, founder of @atarodolondon
"It's more in line with how my hand is actually placed"
— Elin, medical tech entrepreneur
"I just feel completely supported"
— Lucy, agency co-founder & mother of 4
raise your hand into comfort
Rest your hand on a softly textured grip, with easy-to-reach buttons that help you work all day without lifting a finger. It even has a cosy thumb rest.
realign into ouch-less work hours
Lift's optimal 57° angle places you in what we like to call "natural handshake position". This puts less pressure on your wrist throughout the day and places your arm and upper body in a more natural posture.
relax into focus, all day long
With a more relaxed upper body, your mind can focus on the things that really matter. Stay zen from a.m. to p.m. with whisper-quiet clicks and a smooth-gliding, quiet scroll wheel that adapts to the lightest touch.
a great fit for small to medium hands
Lift's organic silhouette fits small to medium hands like a glove - specially designed and sculpted by Logitech's team of ergonomic and design experts. Not sure what size your hand is?
80 pink
80 orange
70 blue
"Love it, no adjustment. My wrist feels better already."
— Megan
"Remarkable improvement from my previous mouse. Didn't realize how uncomfortable I was before using this one."
— Jessica
"I feel my posture is getting better."
— Sara
"It's very smooth and quiet. I adjusted to the new design quickly. I did a lot of work on excel and the mouse was very easy to adjust to. It was smooth!"
— Tracey
Testimonial 1
Testimonial 2
Testimonial 3
Testimonial 4
*Testimonials collected in a study commissioned by Logitech in which participants have received a free product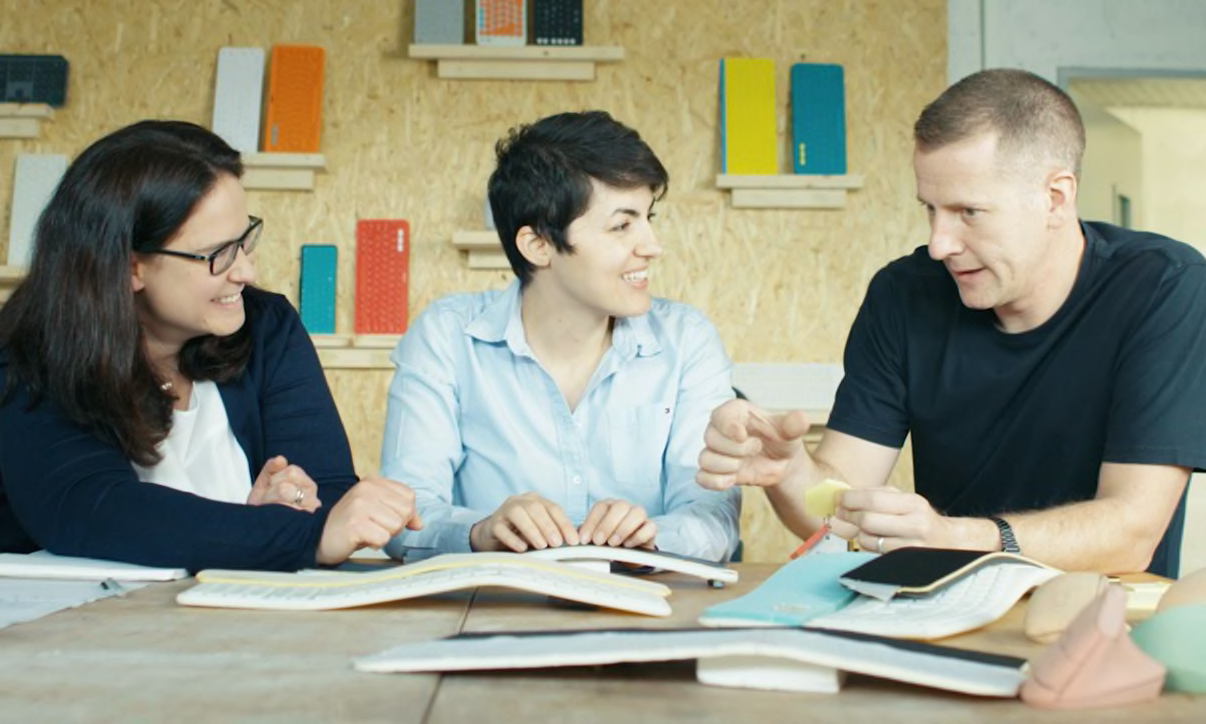 approved by experts
Designed, developed and tested in The Logi Ergo Lab, and with the stamp of approval from leading ergonomic institutions, you can rest assured Lift means business when it comes to your wellbeing in the workspace.
work your own way
Discover some of the features that help Lift adjust to your unique way of working.
Smartwheel's speed and precision scrolling modes make work a smooth, quiet sail - whether you're editing line by line or flying through documents.
Choose your own shortcuts
fast to connect and long-lasting
Connect easy using Bluetooth® Low Energy or the included Logi Bolt USB receiver - ideal for congested environments like the office. Enjoy up to 2 years of productivity, powered by a single AA battery included in the box.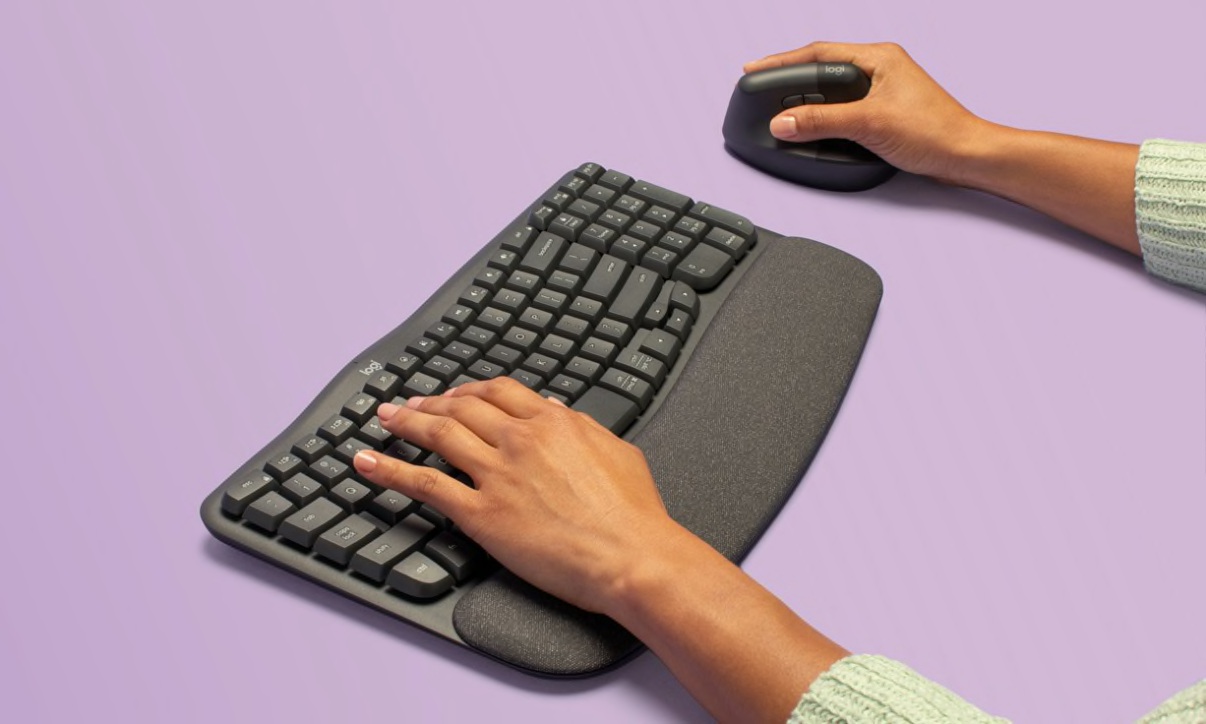 Feel the Wave. Feel the Lift.
Pair Lift with Wave keys, and turn your desk life into a feel-good story with an ergonomic keyboard and mouse matched for day-long comfort.
designed for a positive future
Our goal? To design for sustainability. That means as we innovate our new generation of products, we reduce their carbon footprint in any way we can — from their overall construction to the tiniest component. All with zero compromises on quality and performance.
it's not just what's inside the box…
responsible packaging

The paper packaging of lift comes from FSC™-certified forests and other controlled sources. By choosing this product, you are supporting responsible management of the world's forests. This packaging is made from recyclable materials.This packaging may not be recyclable in your area. Remember to recycle!
everything in to take carbon out
certified carbon neutral

Rest easy knowing that the carbon footprint of lift has been reduced to zero. That's because beyond designing for sustainability, we also offset our residual impact by supporting forestry, renewables, and climate-impacted communities that reduce carbon.
1
2
3
Lifestyle 1
Lifestyle 2
Lifestyle 3
Lifestyle 4
Lifestyle 5
Lifestyle 6
SMALL
(< 17,5 cm)
(< 6,9 inches)
Less than 3 credit cards
MEDIUM
(17,5 – 19,0 cm)
(6,9 – 7,5 inches)
Just about 3 credit cards
Recommended products for you
Recommended products for you