Pangea temporary hotfixes here
USI-ENABLED FOR LONG-TERM VALUE
Logitech Pen works with any USI-enabled ChromebookTM, tablet and learning app, so students can use it in all their subjects (and a wide range of activities). Schools can use Logitech Pen to fully utilize their Chromebook devices and learning apps, gaining ongoing value for their IT investment.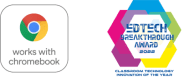 EXCEPTIONAL CLARITY & VERSATILITY
Logitech Pen makes a variety of lines and characters with no delays—from thin, fine letters and strokes to thick lines and shading. The 4,096 levels of pressure sensitivity give students the ability to write more clearly than they would with fingers or a rubber-tip stylus. Together with a variety of third-party apps that support palm rejection, Logitech Pen makes it easy for students to work naturally. 
FOR ANY LEARNING ENVIRONMENT
Tested to meet military standards, withstanding drops up to 1.2 m with a spill-resistant design, Logitech Pen stands up to what a typical student's day can dish out—at school, home, or wherever they may roam.
WORKS WITH POPULAR LEARNING APPS
Logitech Pen works seamlessly with chromeOS and many apps on USI-enabled Chromebooks to help enhance learning, teaching, and collaboration. From math to language to fine arts (and more), it's useful throughout the entire school day.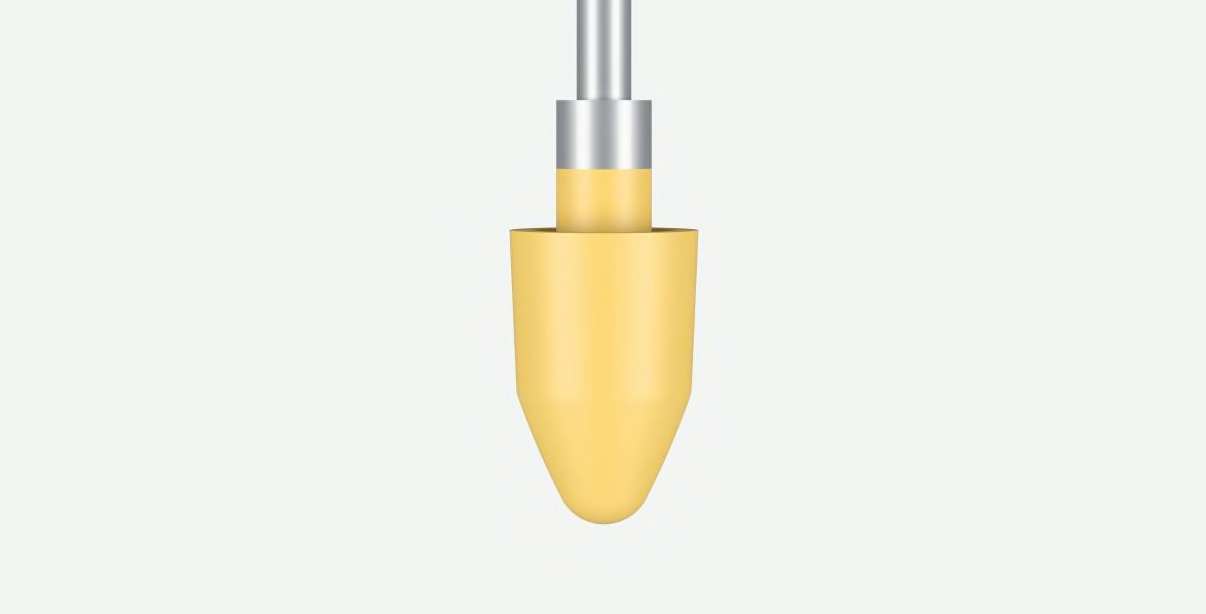 SECURE, REMOVABLE TIP
The tip design makes it hard for students to pry off when fidgeting, but allows for easy replacement with  standard or needle-nose pliers if needed.
SHOP REPLACEMENT TIP (COMING SOON)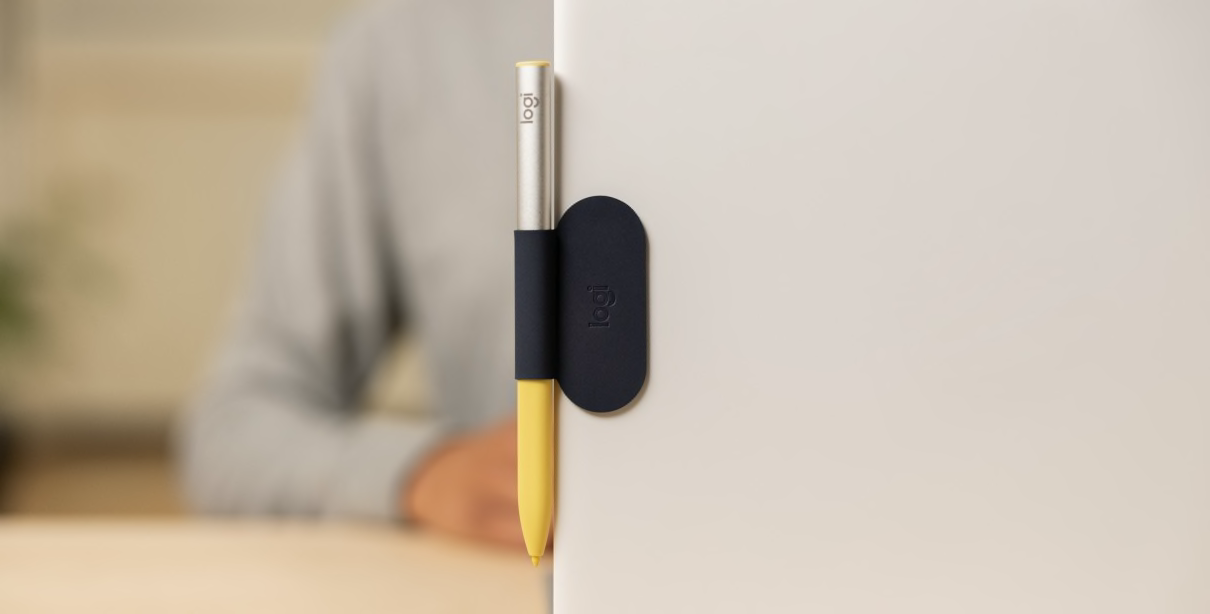 OPTIONAL PEN LOOP
The optional Pen Loop keeps the stylus attached directly to the Chromebook for easy access when needed.
SHOP PEN LOOP (COMING SOON)
EASY CLEANABILITY AND SHARING
Tested to withstand frequent cleaning with disinfectants. Designed for long-term, shared use in school environments where repeat cleaning is needed.
IMPROVE SCHOOL SUSTAINABILITY
Designed for longevity with a three-year warranty and minimal packaging, supporting schools' efforts to improve sustainability and reduce carbon footprint.
Logitech Pen is optimized for use with the following USI-enabled Chromebook devices.
Lenovo 300e Chromebook Gen 3, Lenovo 500e Chromebook Gen 3, Lenovo Chromebook Duet 5 / IdeaPad Duet 5 Chromebook, Lenovo 10e Tablet, Lenovo ThinkPad C13 Yoga Gen 1, Lenovo Flex 5 CB 
Acer Chromebook Spin 514 (CP514-2H CP514-1H、CP514-1HH、CP514-2H、CP514-1W、CP514-1W) , Acer Chromebook Spin 713 (CP713-2W、CP713-3W) 
HP Chromebook x2, HP Chromebook x2 11c, HP Chromebook x360 11 G4 EE, HP Chromebook x360 12b, HP Elite c1030 Chromebook / HP Chromebook x360 13c, HP x360 14b, HP x360 14c 
ASUS Chromebook Detachable CM3, ASUS Chromebook Detachable CZ1, ASUS Chromebook Flip C436FA, ASUS Chromebook Flip CM3, ASUS Chromebook Flip CX3, ASUS Chromebook Flip CX5 (CX5400), ASUS Chromebook Flip CX5 (CX5500), Asus Flip C536, Asus Flip CM5 
Samsung Galaxy Chromebook 2
Dell 3110 Chromebook 2-in-1 for Education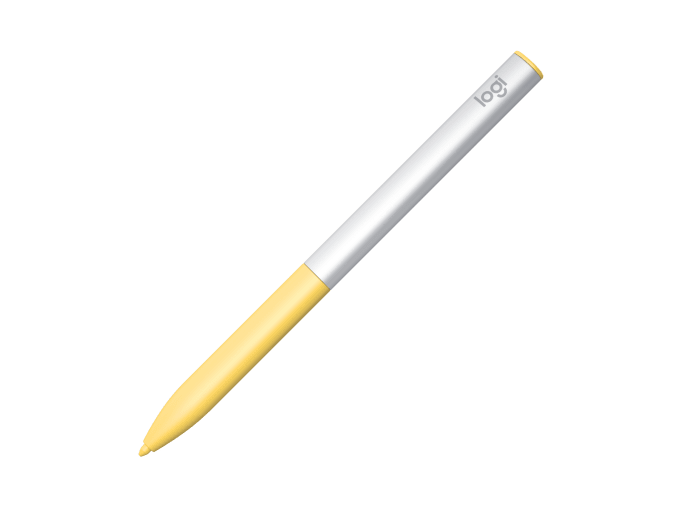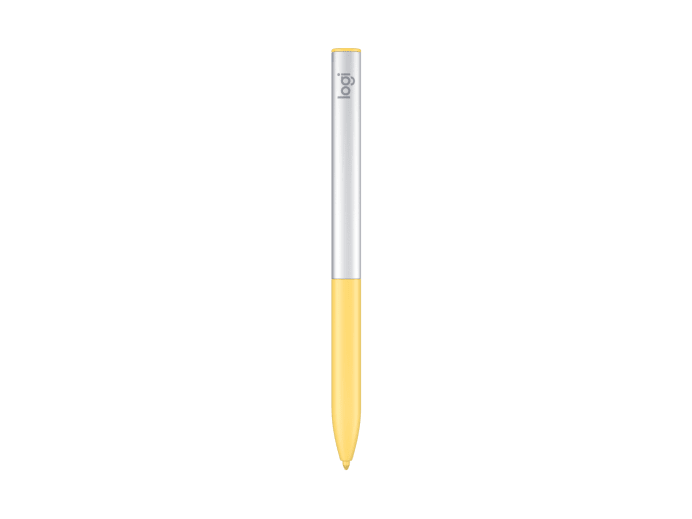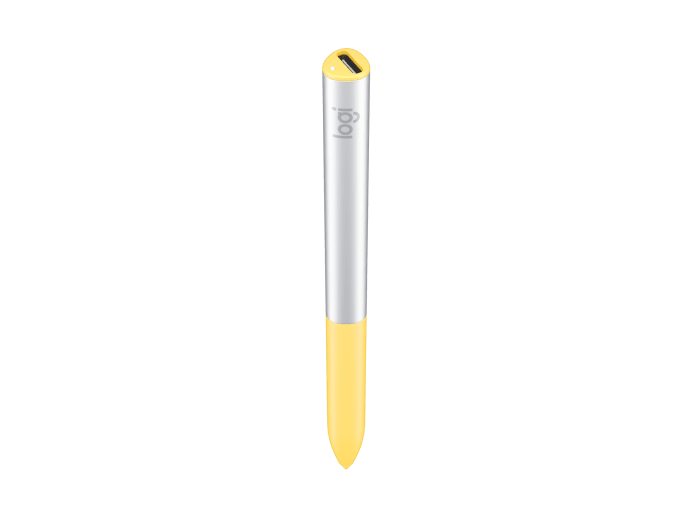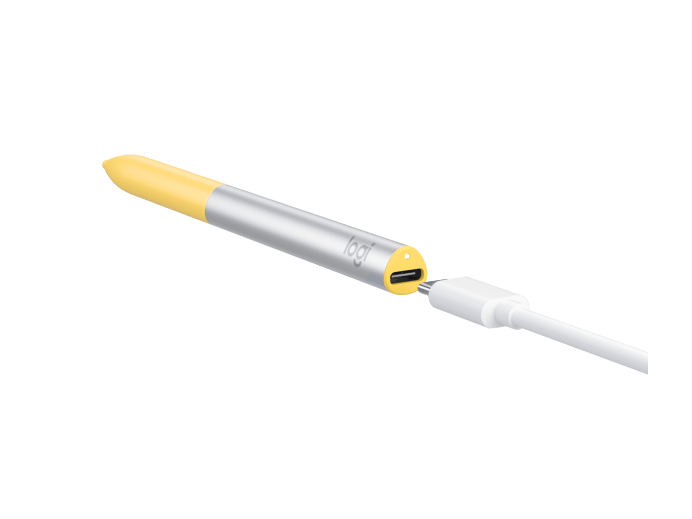 Comfort grip length: 65.50 mm

USI-enabled touchscreen devices including Chromebooks from all major manufacturers

Visit www.logi.com/pen/compatibility for full details

Usage & Pairing

Auto On/Off
No buttons to press; no additional pairing steps needed

Writing Comfort

Extended soft silicone grip
Tri-lobe shape
Balanced weight distribution

Writing Pressure Detection

Battery

Integrated Li-Ion battery lasts up to 15 days of regular school use
Rechargeable via Chromebook USB-C charger
30-second charge = 30 minutes of use

Power Management

Automatic with smart sleep and wake
Low battery LED for 10%

Durability

Bend and liquid spill resistant
MIL-STD-810G drop certified up to 1.2 m
Secure, long-lasting tip

Logitech Pen
User Documentation

 3 year limited hardware warranty with Customer Care support

THANK YOU FOR CONTACTING US
A product expert will reach out to you shortly.
WHAT'S USI?
Universal Stylus Initiative is the industry standard active stylus protocol. It ensures that the stylus and touch screen device are always talking to each other, so performance is consistent, and won't get mucked up by other devices' frequencies.
BUY FROM RESELLERS
Logitech education products can be purchased from one of our trusted online resellers.
Choose from one of our resellers below.