Pangea temporary hotfixes here
THE SCROLL WHEEL, REINVENTED
MagSpeed Electromagnetic scrolling is precise enough to stop on a pixel and fast enough to scroll 1,000 lines in a second. Oh, and it's nearly silent. 
The wheel's machined steel gives it premium tactility and a dynamic inertia you feel — but don't hear. 
GO-ANYWHERE COMFORT
MX Anywhere 3 for Mac features a compact, low-profile design contoured for the shape of your hand—so you'll be comfortable for hours no matter where you work. With silicone side grips, it's always soft to the touch. 
MX Anywhere 3 for Mac is designed for ultimate mobility. Throw it in your bag, take anywhere you go, and easily clean after months of use on the road.
TRACK ANYWHERE – EVEN GLASS
MX Anywhere 3 for Mac tracks on virtually any surface, including glass4 mm minimum glass thickness. So you can work seamlessly at the desk, at a cafe, or even on the couch. 
3 HOURS
OF USE FROM 1 MINUTE CHARGE
MODERN DESIGN, PREMIUM MATERIALS
MX Anywhere 3 has been designed, developed, and engineered with Mac users in mind. Finished in an elegant Pale Gray finish, MX Anywhere 3 for Mac teams perfectly with your iMac, MacBook, and iPad.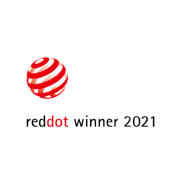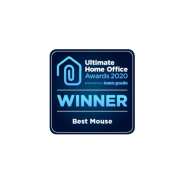 TOM'S GUIDE
HOME OFFICE AWARDS
macOS

AND APP-SPECIFIC CUSTOMIZATIONS

Customize MX Anywhere 3 for Mac for your specific creative workflow.

MX Anywhere 3 for Mac is fully customizable in macOS and virtually every app you use — and you'll work faster with predefined customizations optimized for your favorite appsRequires Logi Options+ software, available for macOS and Windows.. Adobe Photoshop®, Adobe Premiere Pro, Final Cut Pro, Google Chrome™, Safari, Zoom®, Microsoft Teams®, Word®, Excel® and PowerPoint®.
FLOW-ENABLED
Control multiple computers across macOS and Windows® operating systems. Effortlessly transfer text, images, and files between computers.
READY FOR VIDEO CALLS
Make meetings a breeze with predefined settings for Microsoft Teams and Zoom. Instantly mute and Start/Stop the video with the two buttons on the left side of your MX Anywhere 3 for Mac.
Forbes Quote
CNN Underscored Quote
MX ANYWHERE 3 FOR MAC
Compact Performance Mouse
MX ANYWHERE 3 FOR MAC
Compact Performance Mouse
Get more out of your Mac with MX Anywhere 3 for Mac – designed to work seamlessly on your Mac and iPad.1 It's the ultimate mouse for creators on the go with a compact, low-profile design, MagSpeed scrolling, and a track-anywhere sensor.
Dimensions
Technical Specifications
Sensor Technology
Darkfield high precision
Nominal value: 1000 DPI
DPI (Minimal and maximal value): 200-4000 dpi
Buttons
6 buttons (Left/Right-click, Back/Forward, Wheel mode-shift, Middle click)
Scroll Wheel: Yes, with auto-shift
Horizontal scroll: Yes, by holding side button while turning the wheel
Customization software: Logi Options+
1-Year Limited Hardware Warranty
Required : Bluetooth Low Energy
Mouse
Cable for recharging (USB-C to USB-C)
User documentation
THE MASTER SERIES
Master every project with a series of tools that revolutionize your process and keep you focused and in your flow.
MX Anywhere 3 has been designed, developed and engineered to team perfectly with MX Keys Advanced Wireless Illuminated Keyboard.
Get a premium look and feel, seamless workflow, and advanced functionality when you team MX Anywhere 3 with MX Keys.
FIND THE PRODUCTS THAT ARE RIGHT FOR YOU
Description
Scrolling
Thumbwheel
FLOW Control
4000 DPI Track Anywhere Sensor
Power
Size
Connectivity
Compatibility
Color Options
Compact Performance Mouse
MagSpeed + Smartshift
No
up to 3
Yes
Rechargeable USB-C to C / 70 days
Compact
Bluetooth
macOS, iPadOS
Pale Gray
Performance Wireless Mouse
MagSpeed Smartshift
Yes
up to 3
Yes
USB-C to A - 70 days/charge
Full size
Bluetooth & Logi Bolt USB
Windows, macOS, Chrome OS, Linux, iPadOS
Graphite / Pale Gray
Multi-Device Wireless Mouse with Hyper-fast scrolling
Hyper-Fast
No
up to 3
No
24 months
Full-size
Bluetooth & USB Unifying
Windows, macOS, iPadOS, Chrome OS, Linux, Android™
Black
RECOMMENDED MX FOR MAC PRODUCTS
Women Who Master
Logitech MX is committed to spotlighting and supporting impactful initiatives and individuals that are disrupting the industry worldwide, to inspire girls and women to pursue a career or continue thriving in STEM.
With #WomenWhoMaster, our mission is to ignite an industry-wide movement that addresses the gender gap and unequal access to opportunities in tech and IT, once and for all.